Results
2015 Pan Am Cup Trials - Mens 20km, Women's 20km, Junior 5kms, and More - Page 2 of 10
Once again Ron Salvio invited America's best race walkers to the heart of the Pine Barrens in Whiting, New Jersey. This year the weather was picture perfect. Sunny, no wind and 40-50 degrees for most of the races. The stakes were high. For the open men and women, the top five American finishers would win a berth on the USA Pan America Cup Race Walking team scheduled to compete in Arica, Chile May 9th – May 11th. In addition, the top three junior men and women would also win berths. All berths are subject to minimum time standards.
In addition, the USATF Masters National 20km championships and the USATF NJ 20km Championships were held simultaneously.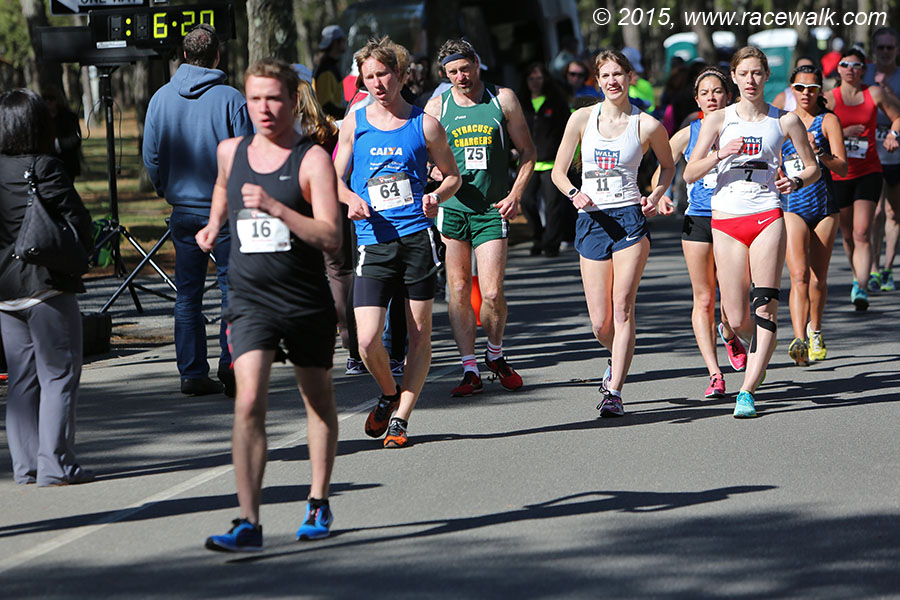 Our Junior women's race saw a very competitive pack lead by Katie Michta with Katharine Newhoff and Anali Cisneros following stride for stride in a time of 6:18 at the 1250m mark.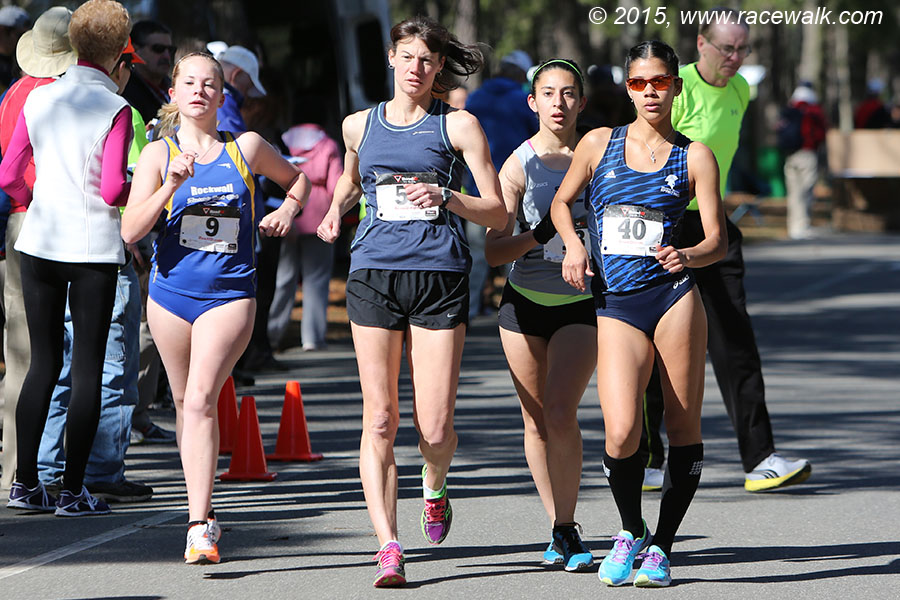 Leading the next pack was junior Fiona Dunleavy (6:25) with veteran Jill Cobb and junior Jennifer Lopez with Natalia Alfonzo (not a US citizen so she won't count as a spot on the team).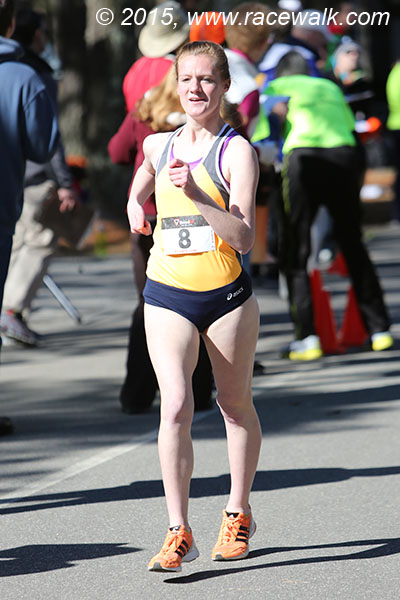 Trying to keep in site junior Meaghan Podlaski came through in 6:45.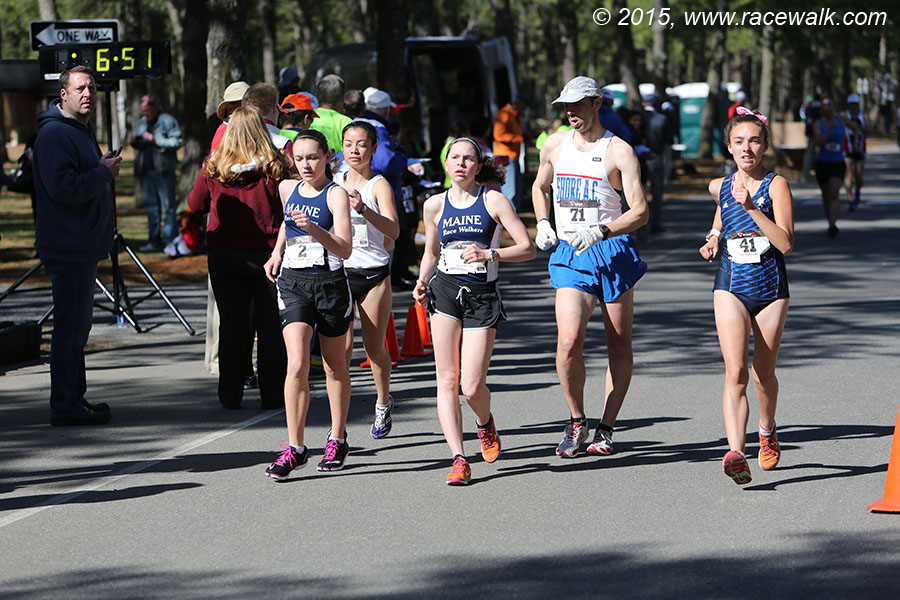 The next pack, from left to right is juniors Kayla Allen, Katie Miale, Sydney Sirois, and master John Soucheck(Masters), and Molly Joesphs (open, #MoJo) in 6:49. .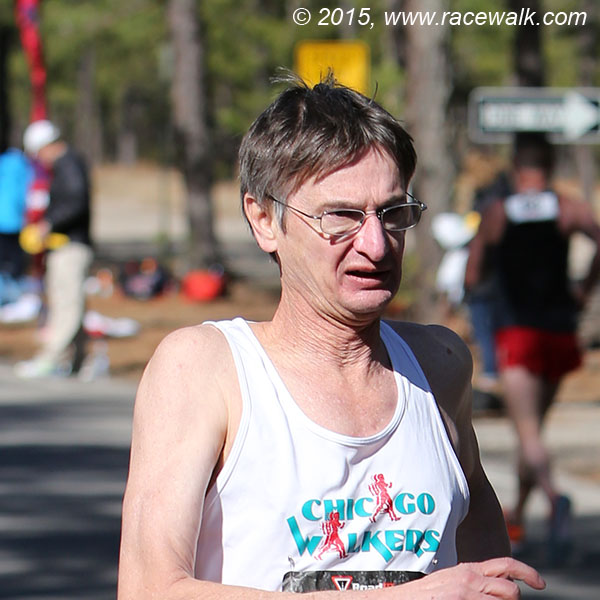 Former Race Walking Chairman, Vince Peters was next through the start finish line.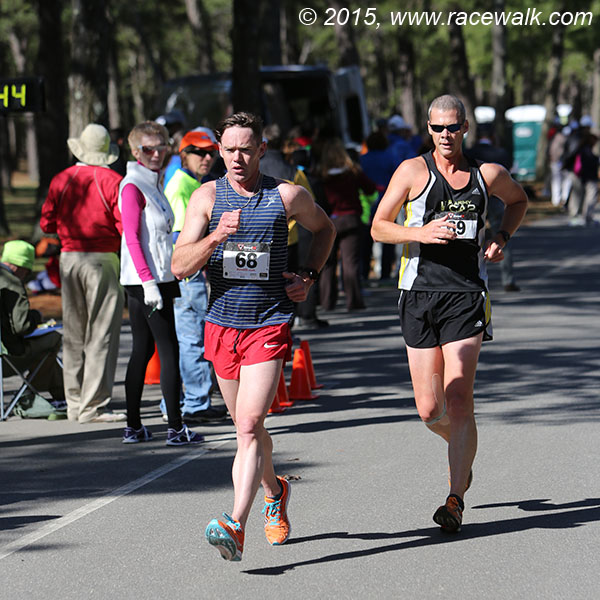 Stroupe got a half step ahead of Nunn by the 2500 meter mark, coming through in 10:41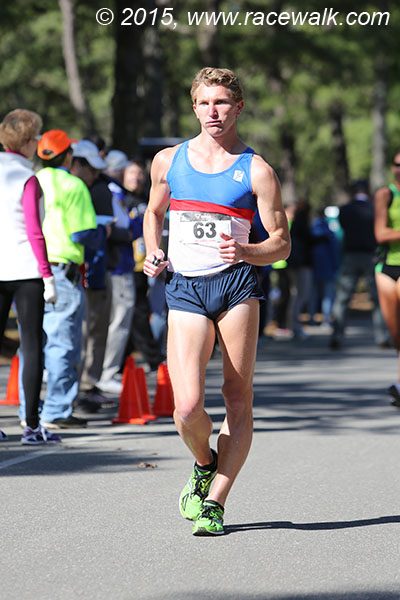 Christie, flashing back to the 80s era of short shorts, seemed content cruising behind the two veterans, hitting 2500m in 10:48.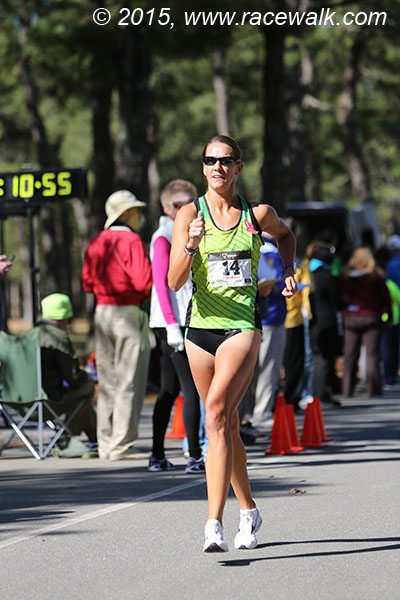 Rachel Seaman was powerful and smooth as she blasted by the 2500m mark in 10:50.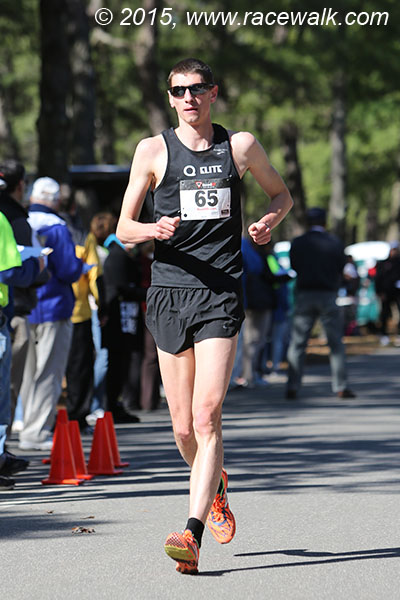 Cody Risch maintained 4th place in a time of 10:56.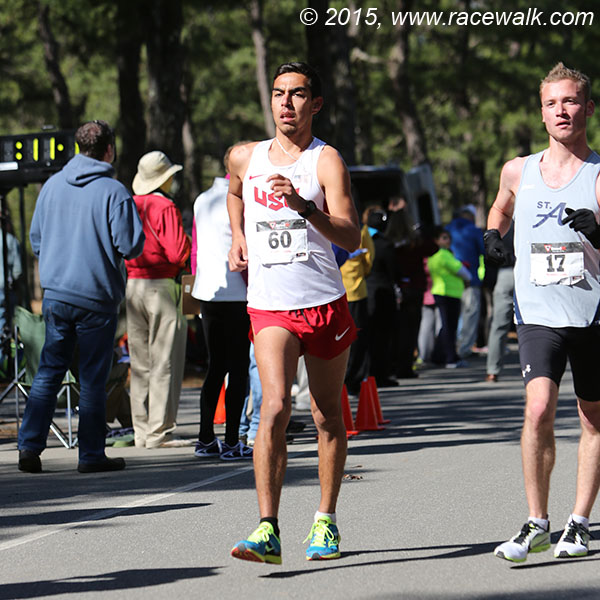 Almost 20 seconds back were Chavez and Peters in 11:13 .