Results
2015 Pan Am Cup Trials - Mens 20km, Women's 20km, Junior 5kms, and More - Page 7 of 10
Once again Ron Salvio invited America's best race walkers to the heart of the Pine Barrens in Whiting, New Jersey. This year the weather was picture perfect. Sunny, no wind and 40-50 degrees for most of the races. The stakes were high. For the open men and women, the top five American finishers would win a berth on the USA Pan America Cup Race Walking team scheduled to compete in Arica, Chile May 9th – May 11th. In addition, the top three junior men and women would also win berths. All berths are subject to minimum time standards.
In addition, the USATF Masters National 20km championships and the USATF NJ 20km Championships were held simultaneously.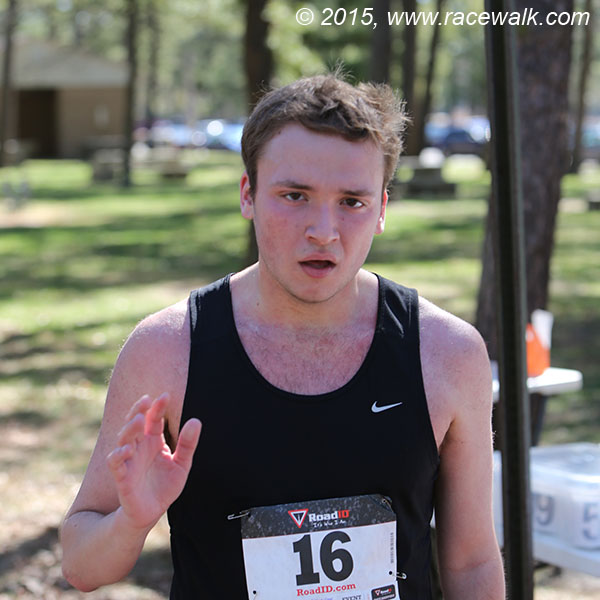 3rd place junior - Alex Peters - 56:05 - returning from an injury.
Stroupe with his new haircut is struggling.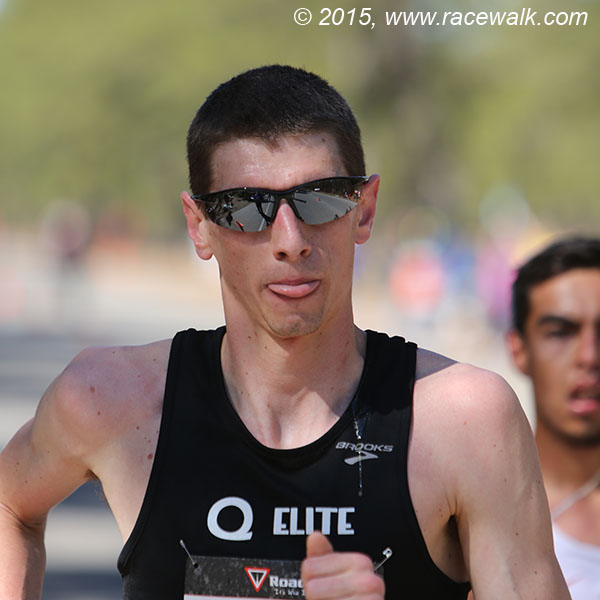 Cody Risch looking comfortable late in the race.
Michta-Coffey totally in control.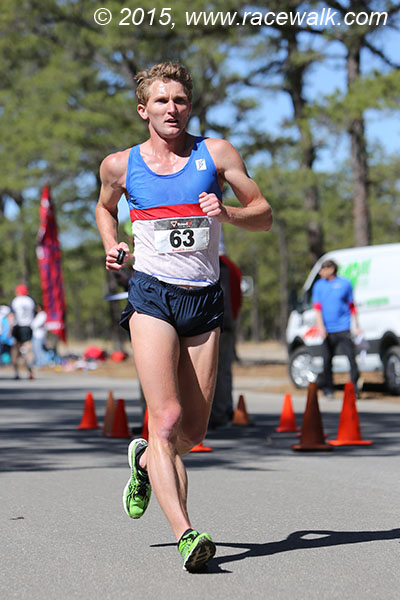 Christie's lead starts to evaporate as Nunn pours it on.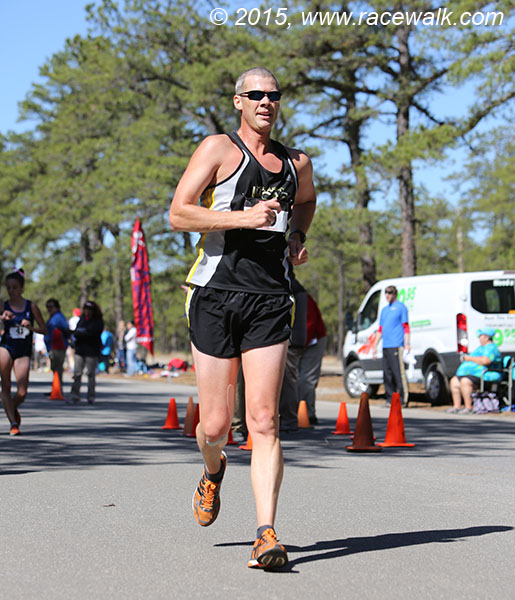 Nunn working his way back up.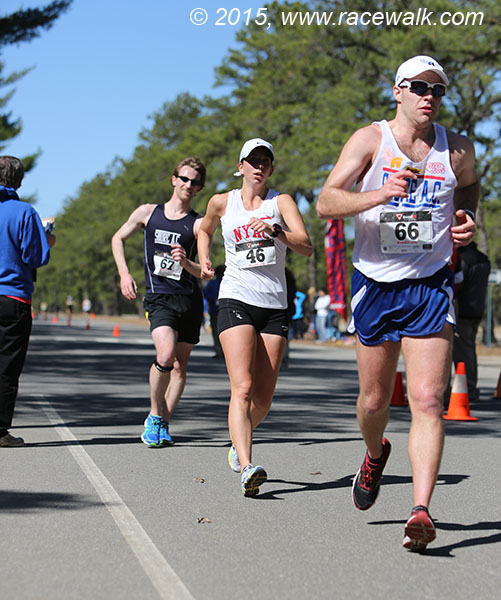 Not much changes in Melville's pack.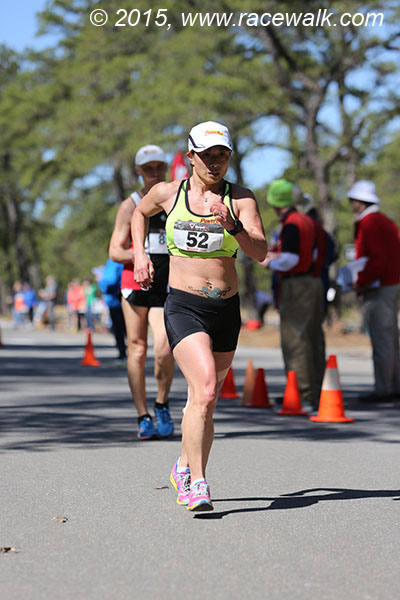 Susan Randall out of contention, but still pushing hard.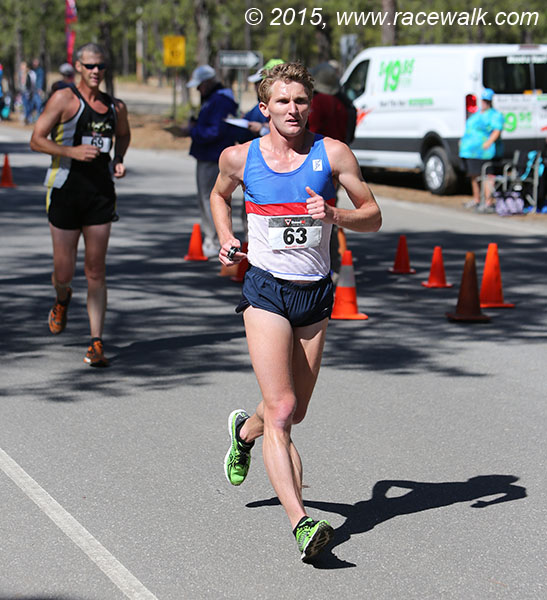 Around 15K Nunn is catching up to Christie.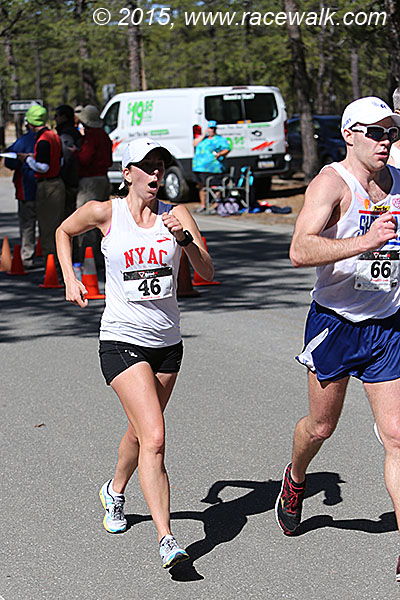 Melville working hard late.