Results
2015 Pan Am Cup Trials - Mens 20km, Women's 20km, Junior 5kms, and More - Page 3 of 10
Once again Ron Salvio invited America's best race walkers to the heart of the Pine Barrens in Whiting, New Jersey. This year the weather was picture perfect. Sunny, no wind and 40-50 degrees for most of the races. The stakes were high. For the open men and women, the top five American finishers would win a berth on the USA Pan America Cup Race Walking team scheduled to compete in Arica, Chile May 9th – May 11th. In addition, the top three junior men and women would also win berths. All berths are subject to minimum time standards.
In addition, the USATF Masters National 20km championships and the USATF NJ 20km Championships were held simultaneously.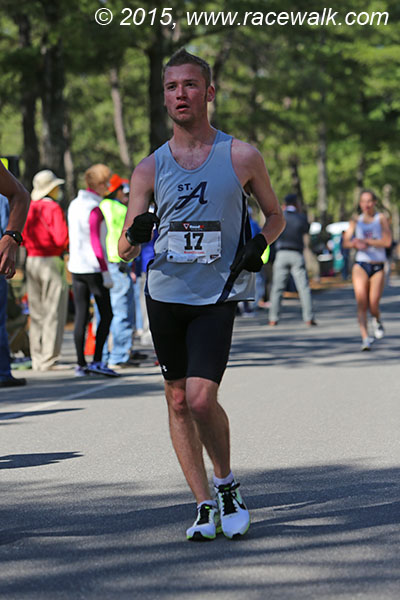 Anothony Peters continues his dominance of the men's junior field.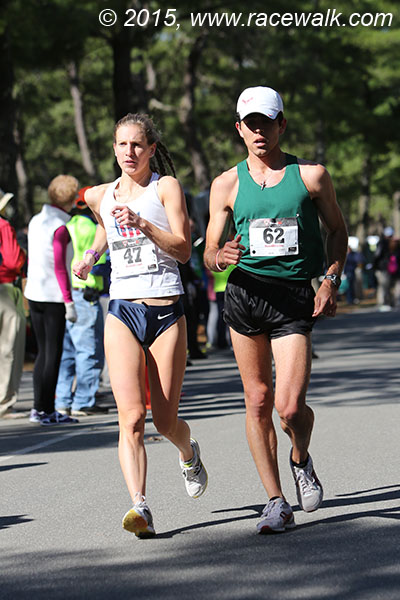 Cordova and Michta take advantage of a rare opportunity to compete in a mixed race and therefore pace off each other.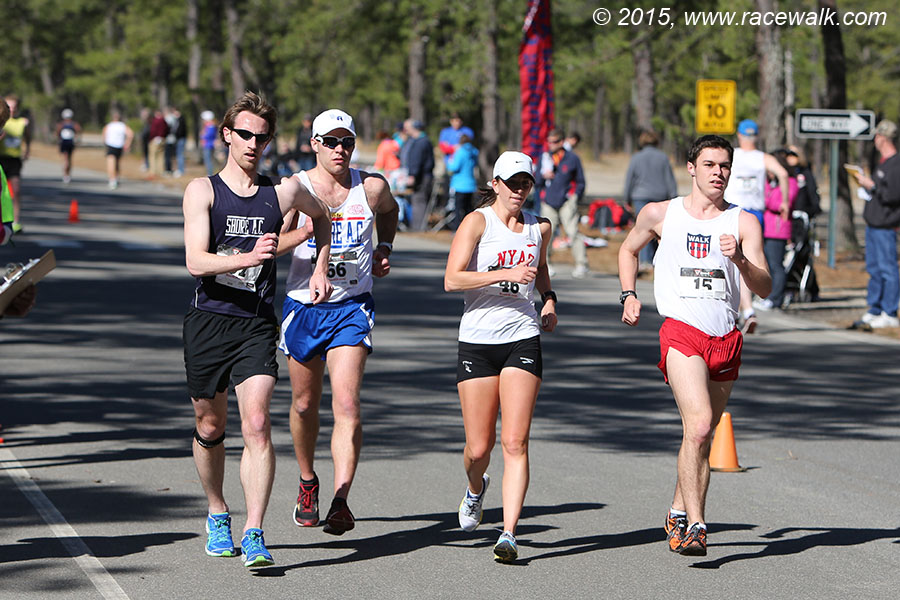 Perhaps given the number of issues with the secret service lately, Obama might one to tap our three men race walking alongside Melville as they audition for secret service jobs. .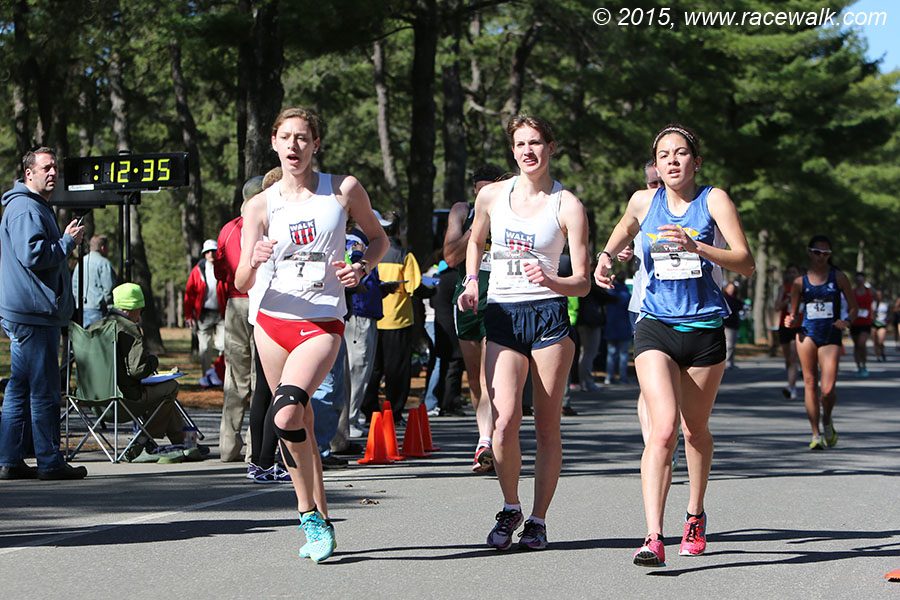 Our trio of fast-stepped junior women continue to move a quick clip finishing 2500m in 12:34.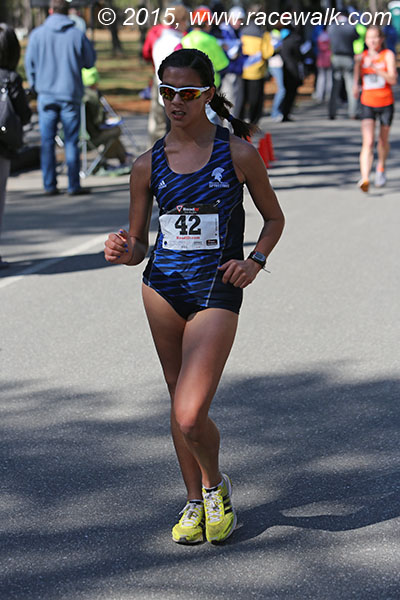 Another fast woman, Mereth Zalba comes through in 12:38, but she is also not eligible.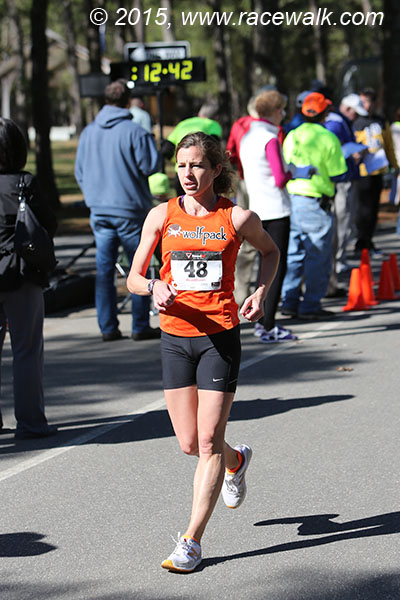 A welcome return for Robyn Stevens (12:39) after years off, she is charging back and will sure to be a force in USA race walking for years to come.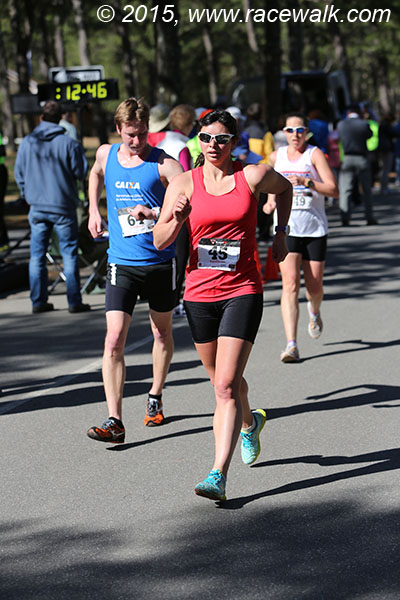 At 12:42, Katie Burnett was pacing herself and looking strong.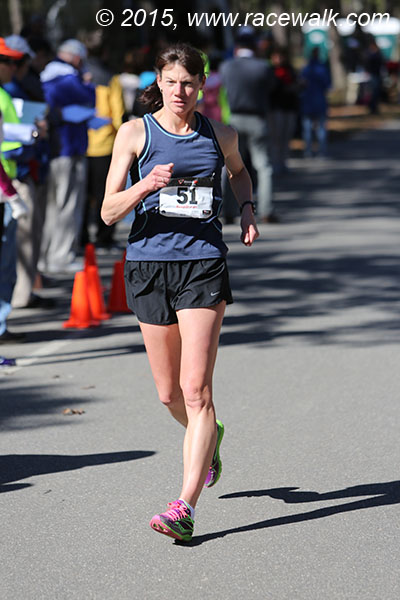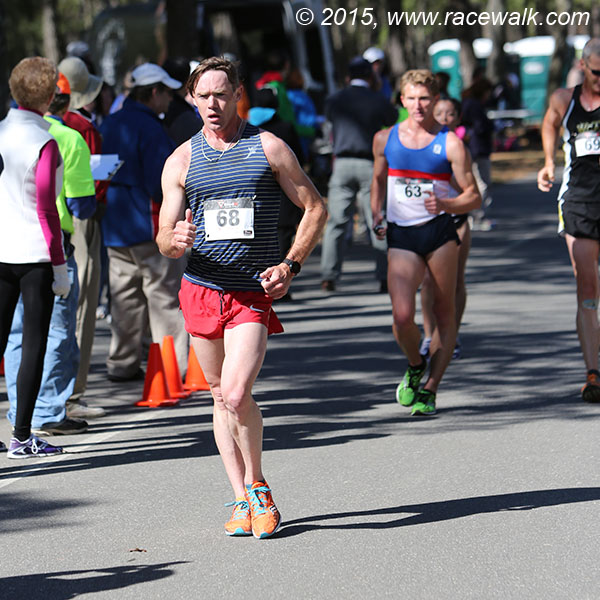 Stroupe continues to lead a few steps ahead of Christie and Nunn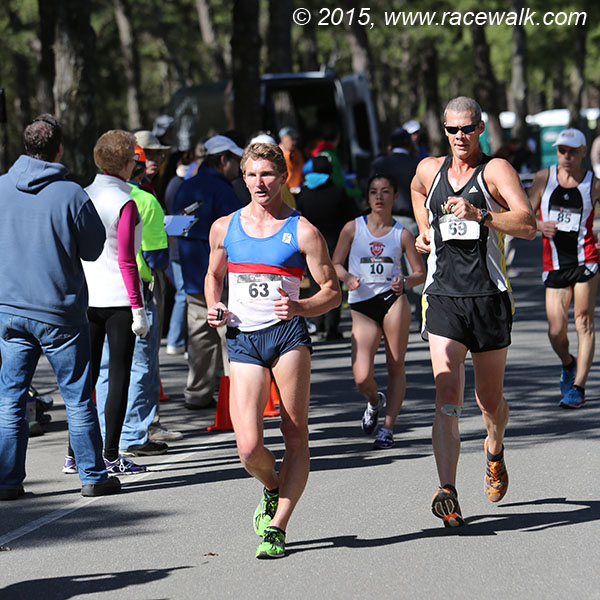 Christie moves up into second while Nunn walks with the patience of an Olympian