Results
2016 Women's and Open 50 km and 20 km USATF Race Walk 2/21/2016 "Santee, CA" Page 4 of 4
The Finish is Approaching.
There are still five women on course.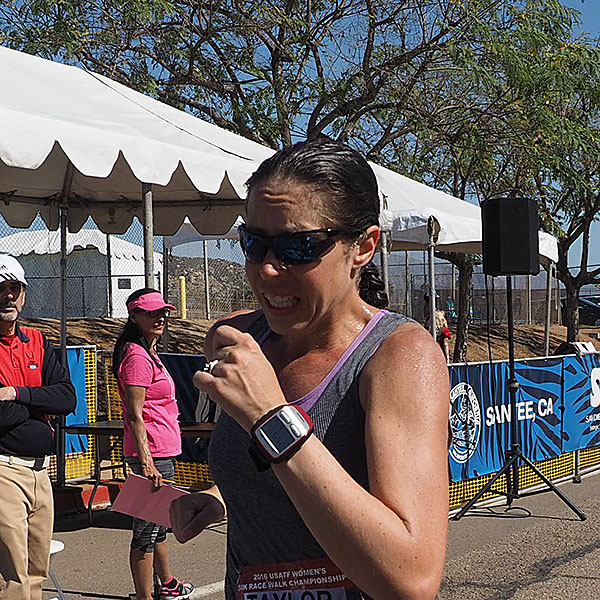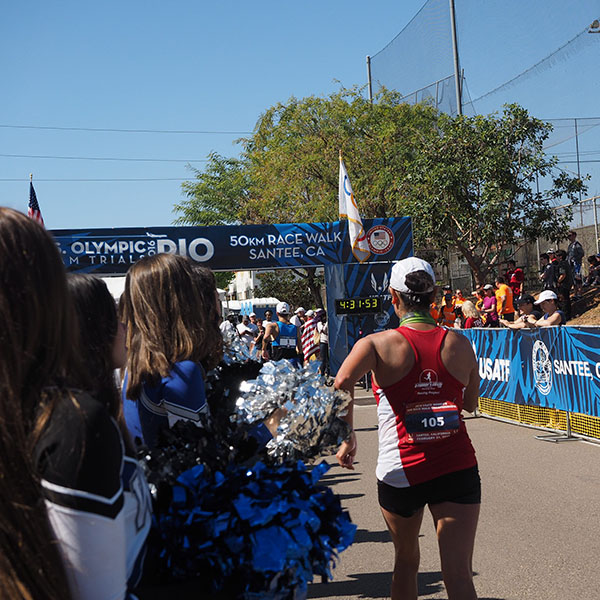 Susan has six laps to go just as Matthew Forgues is about to finish fourth in 50K OTT in 4:33:59 at 8:45 min/mile.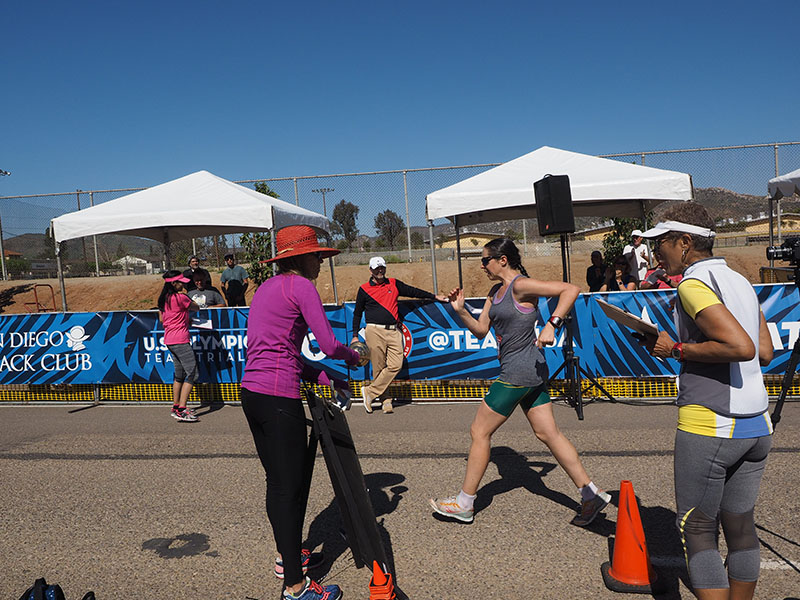 Erin is entering the bell lap.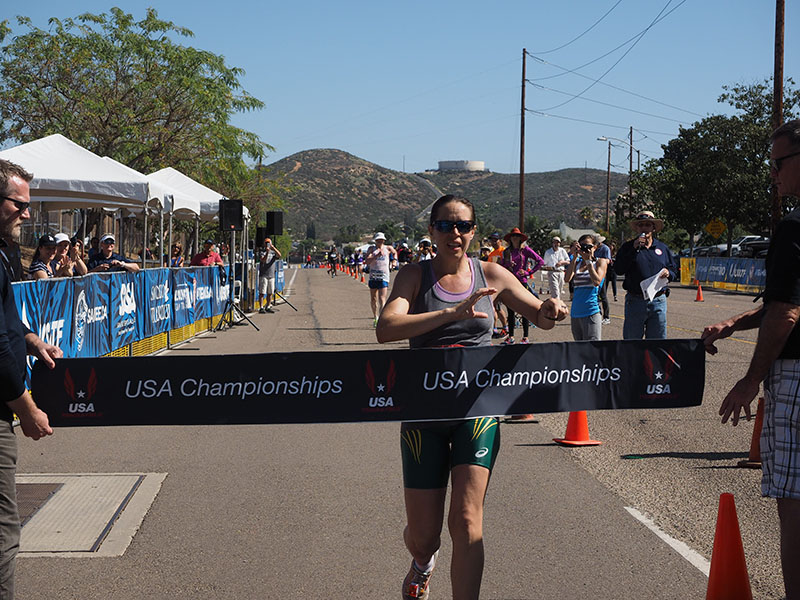 Erin Taylor-Talcott finishes 1st in new WR of 4:44:26 at 9:10 min/mile.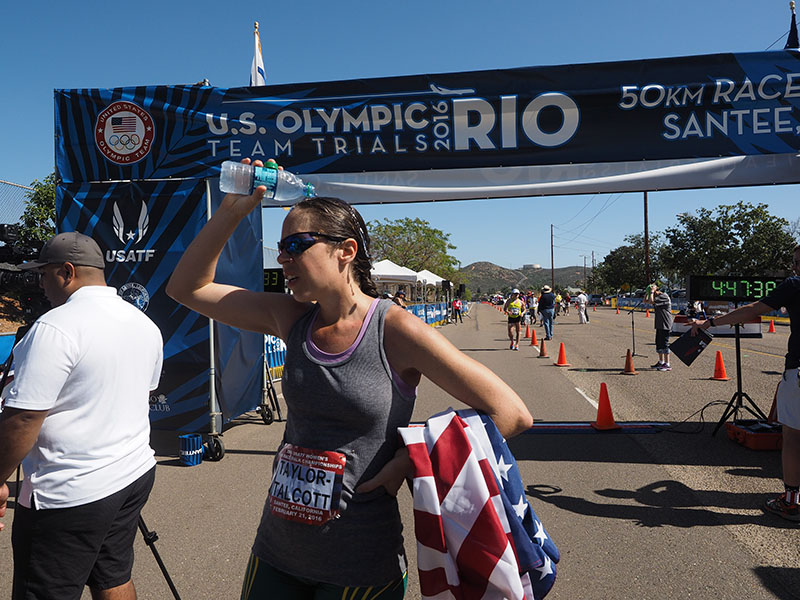 The pause that refreshes.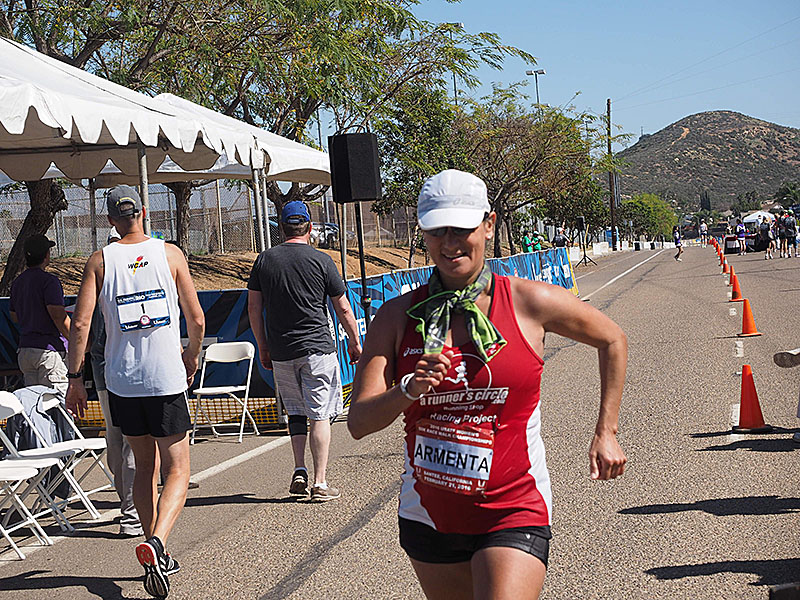 Susan has three laps to go.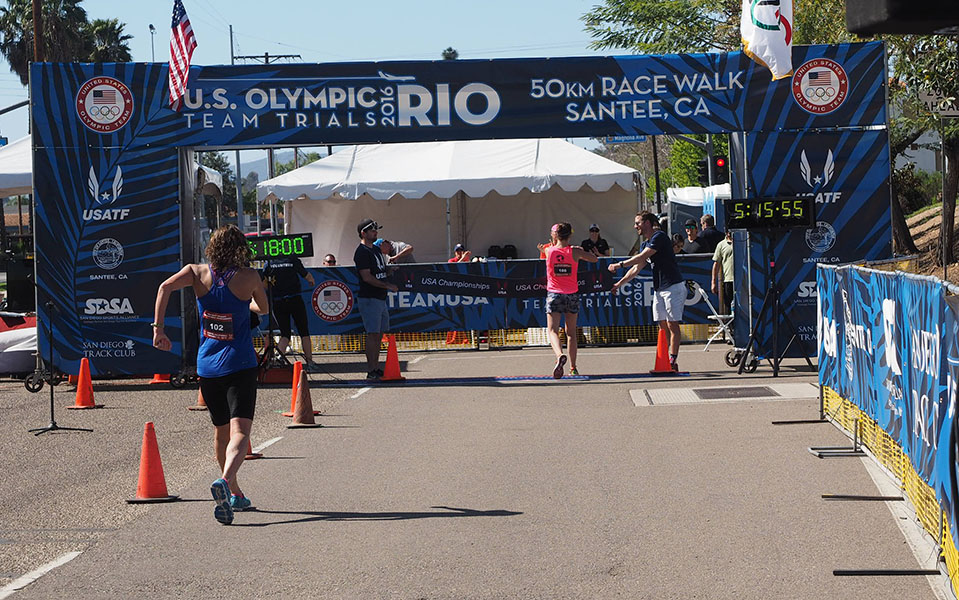 Loretta Schuellein-McGovern finishes 2nd in 5:15:55 at10:11 min/mile. Katie has four laps to go.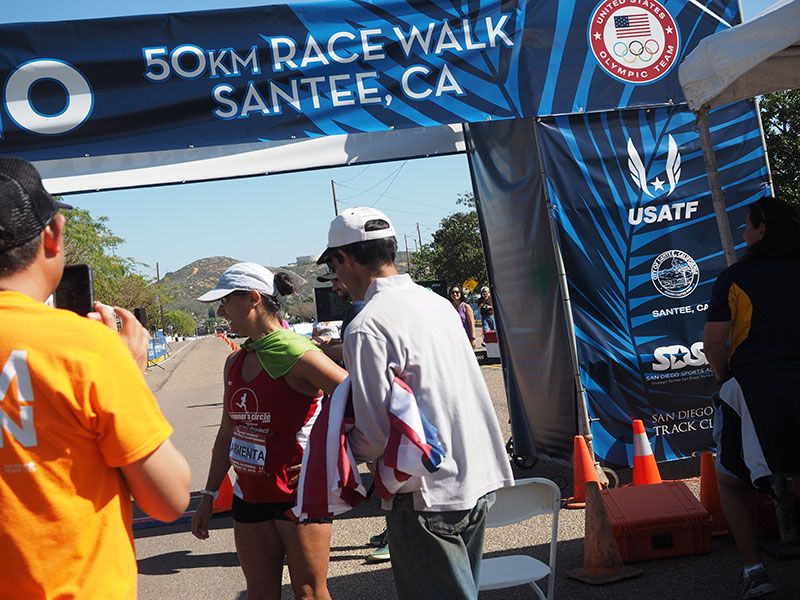 Susan Armenta finishes 3rd in 5:27:40 at 10:33 mkn/mile.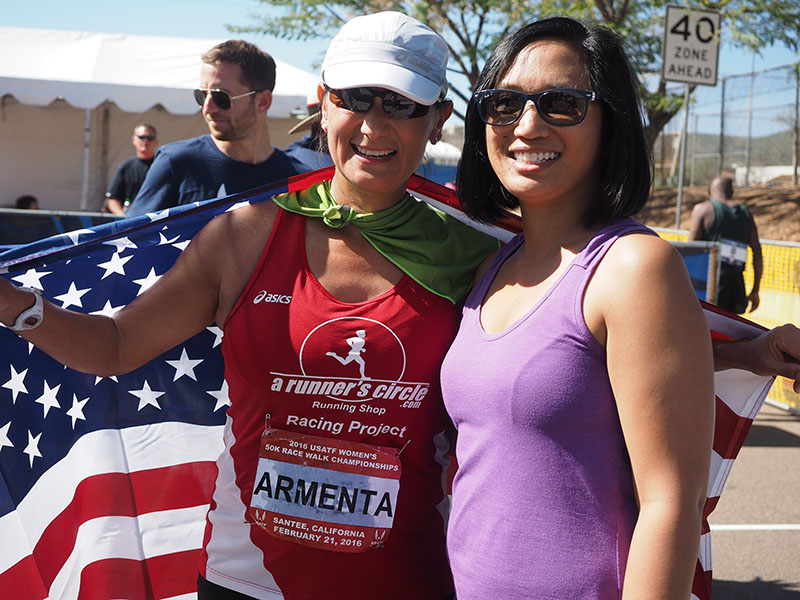 Happiness is finishing and being with friend. Likely age group/women world record for 42-year olds.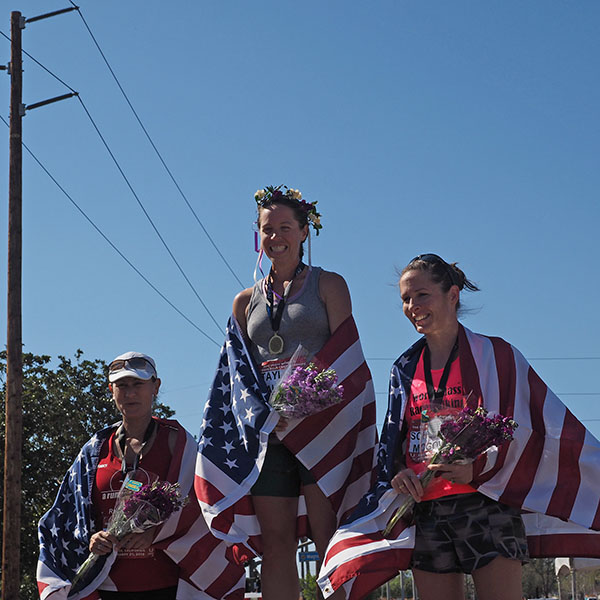 Well deserved podium for Susan, Erin and Loretta. Results are available here: https://www.usatf.org/usatf/files/29/29807f4b-7df8-4bf8-b051-c645cef692b5.txt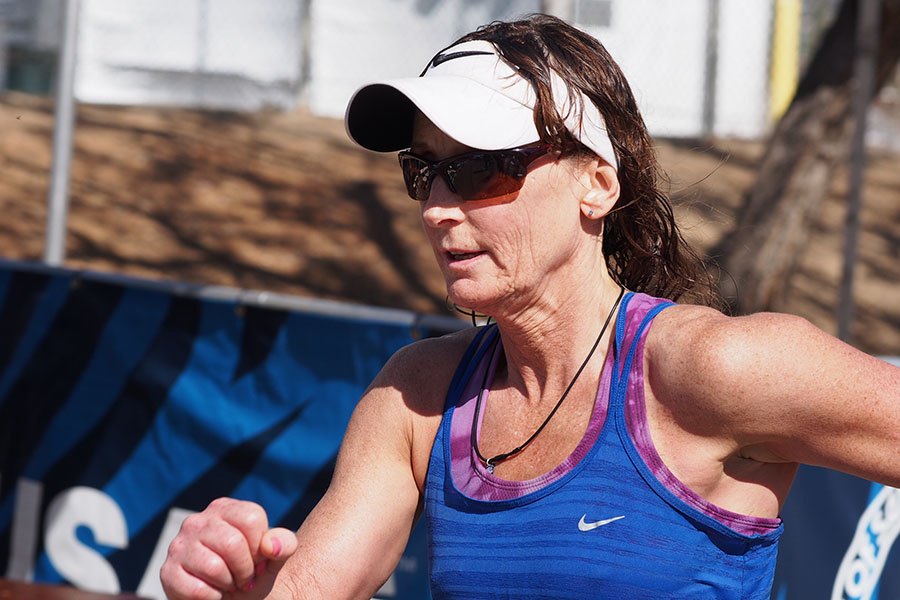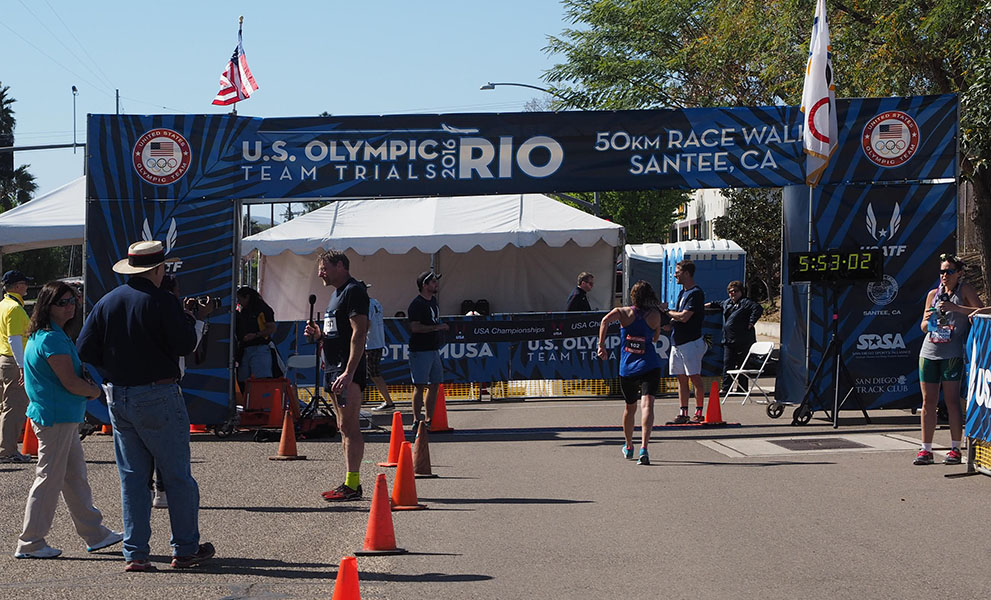 Kathryn Grimes finishes 4th in 5:53:05 at 11:22 min/mile. Likely age group/women world record for 52-year olds.
D-tag on her ReShod personally branded shoes was not allowed to cross finish line.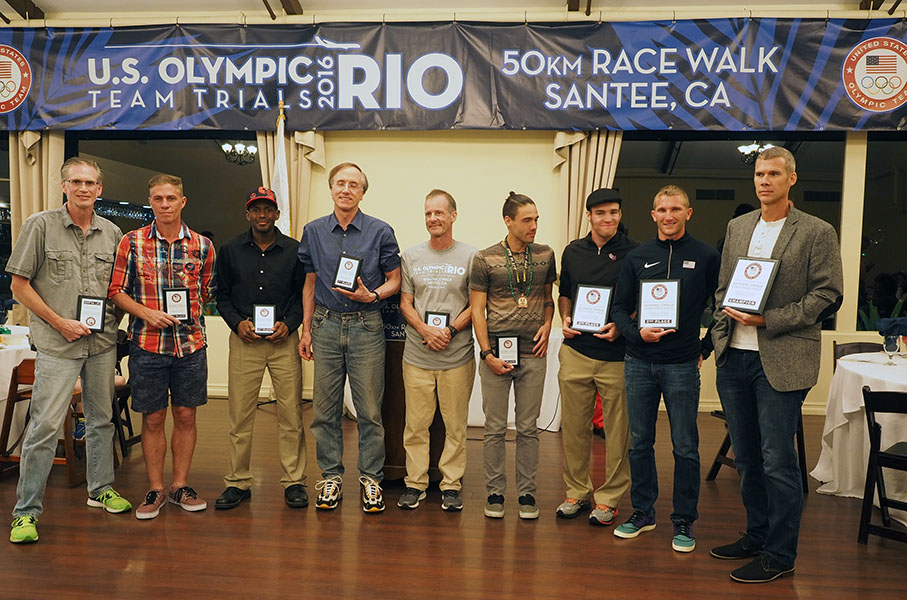 Some day might there be a 50K Olympic Team Trials for Women? Tokyo is in 2020, and 2024 location is yet to be determined.