Results
2016 Women's and Open 50 km and 20 km USATF Race Walk 2/21/2016 "Santee, CA" Page 3 of 4
By now the W-50K was over half way for the first three women. Unless there is a total collapse, the finishing order should remain unchanged. The only question might be will Katie Grimes, who did a 6:03:34 in the November nationals, be on pace to finish before the 5:51:00 rule of beginning a lap is invoked?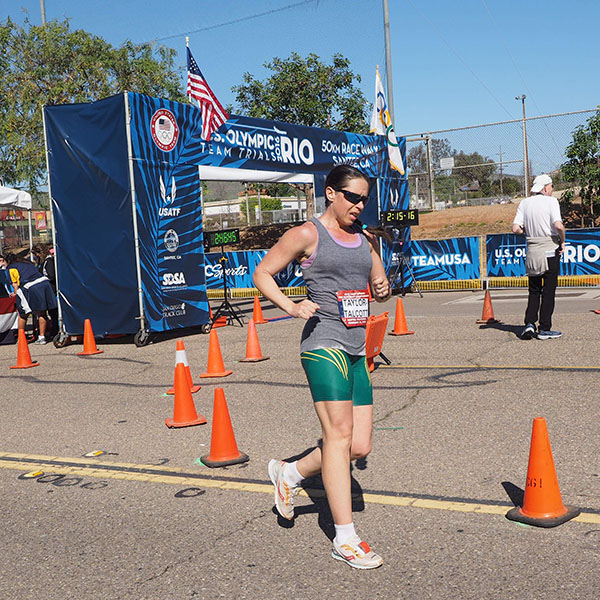 Erin is past 30K. The left clock is 50K OTT, but the right clock is still 20K time. Women started about two minutes after the OTT.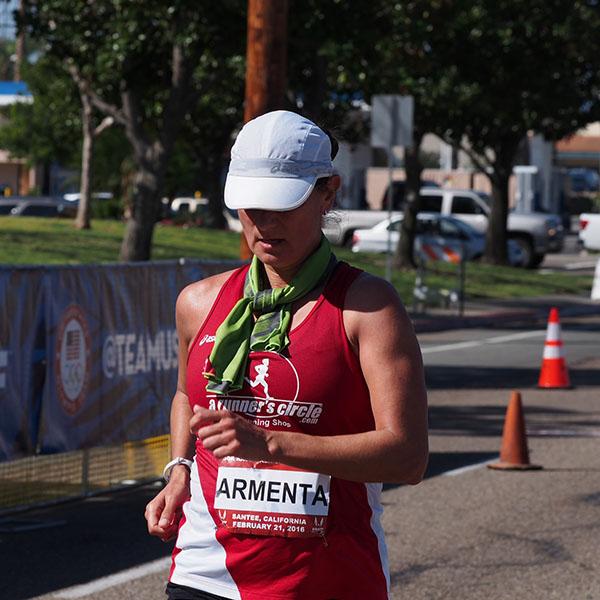 Susan has completed 23 laps, or one short of 30K. Temps are rising and cooling towels are available for all.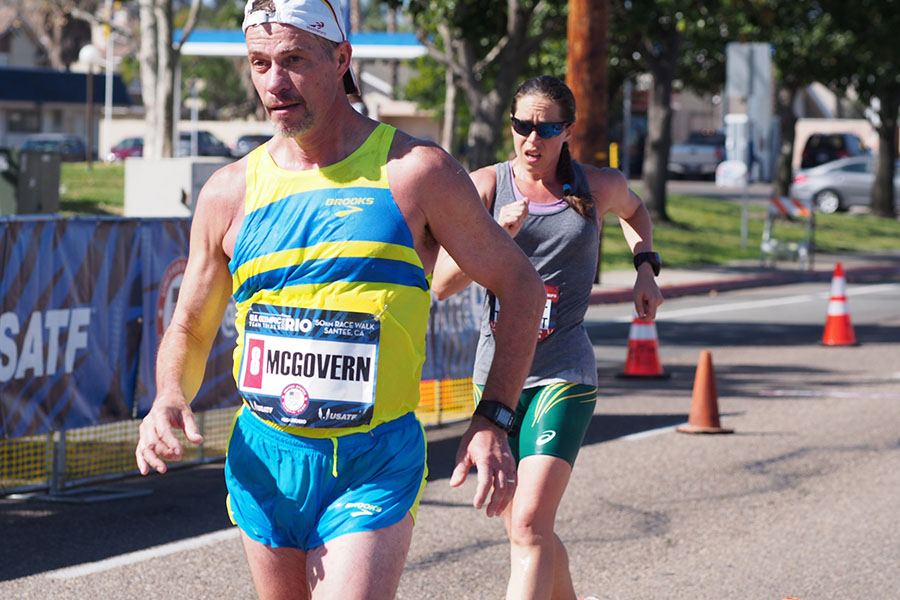 Gear choice is individual choice. Some have hats like Dave McGovern and others brave it with intensity like leader Erin.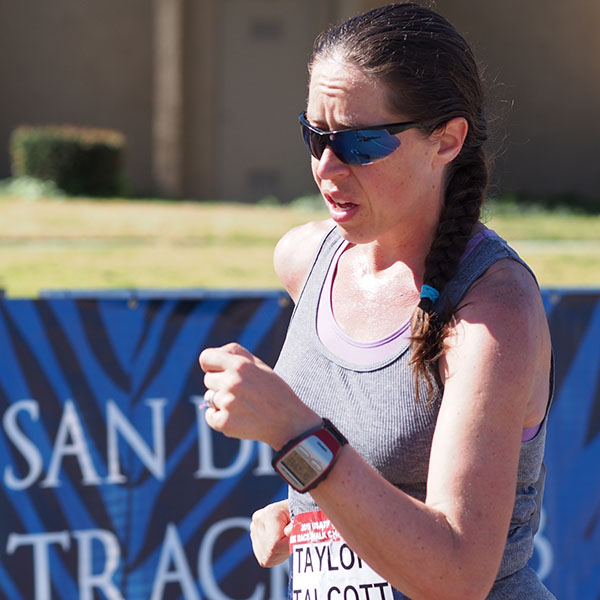 Erin is focused nearing Lap 26 around 32K.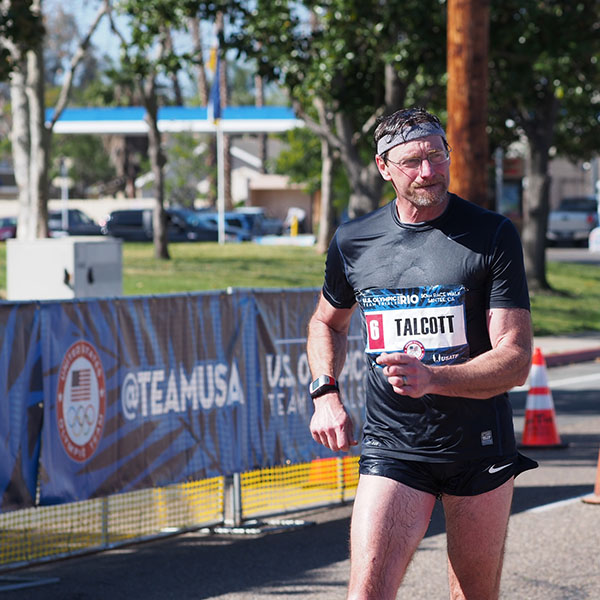 Her other half, Dave, one lap behind, has his own expressive ways.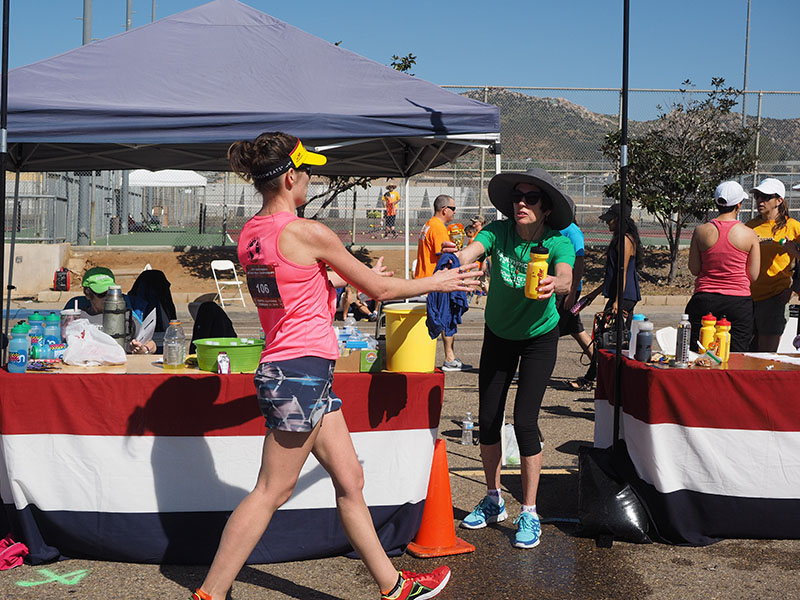 Loretta takes towel and bottle at aid station during Lap 28 or 34K.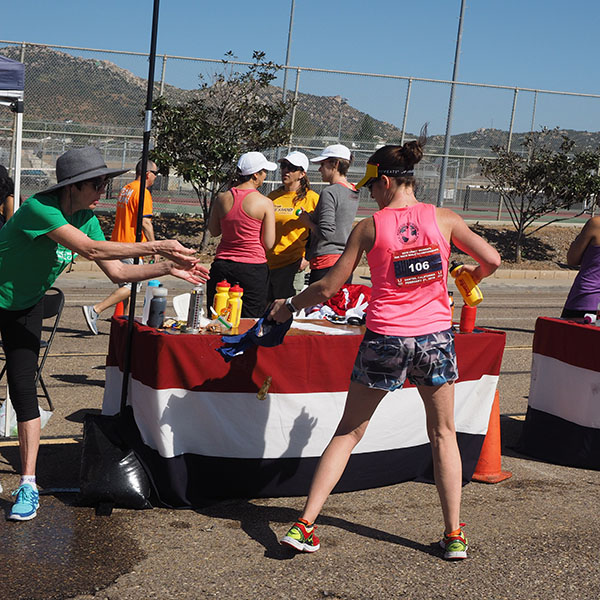 A bit of a mis-handoff occurred, but of no consequence.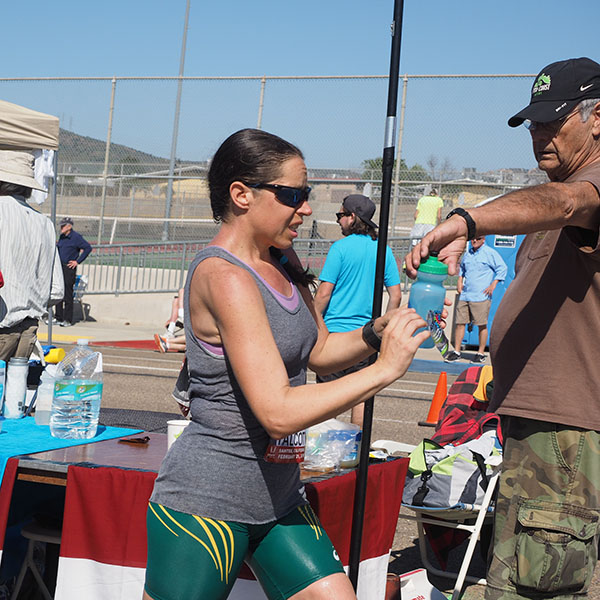 Smooth handoff for Erin as she approaches 40K.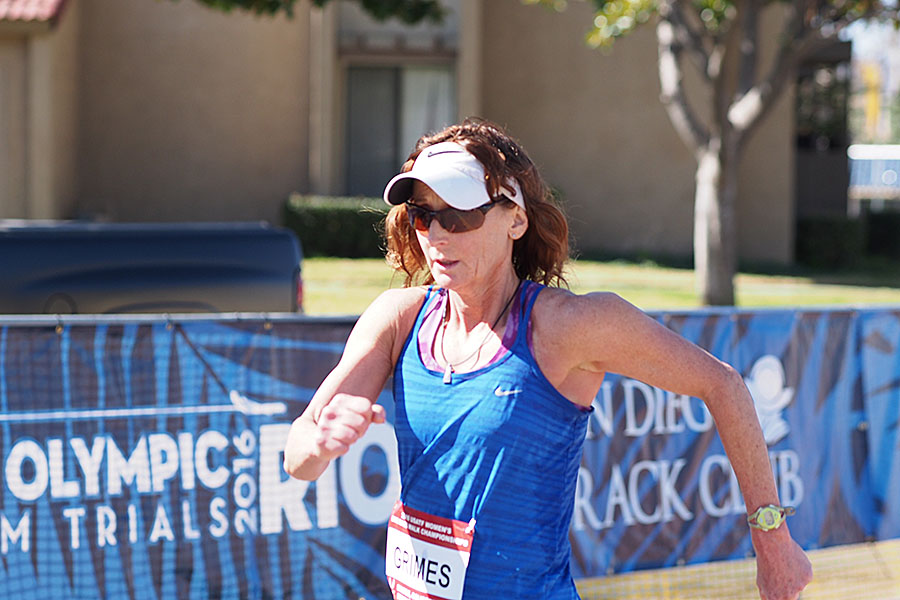 Later on Katie is one lap short of 30K.