Results
2015 Penn Relays Womens 5km Race Walk - Page 3 of 4
The women's race followed promptly after the men's and did not disappoint. We had our deepest field of high school and junior race walkers ever. The standard which used to stand at 31-32 minutes is now 27:45 to qualify. The faster junior times are also squeezing out the open competition. We only had two open athletes quality and one had to DNS due to a family emergency. The reality is that with many of the elites skipping Penn for the Pan Am Cup, the juniors were faster than most of the open applicants. As we always viewed this race as a development race for young walkers building into a distance race, we gave preference to the juniors/high school walkers and they delivered!
Luckily for us, the open women were well represented with Olympian Maria Michta-Coffey putting on a solo show.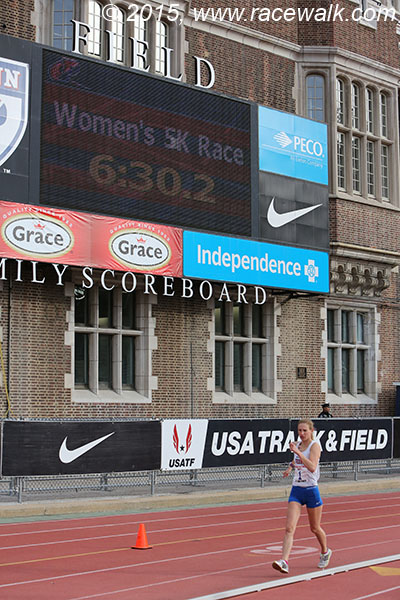 Michta-Coffey passing the scoreboad.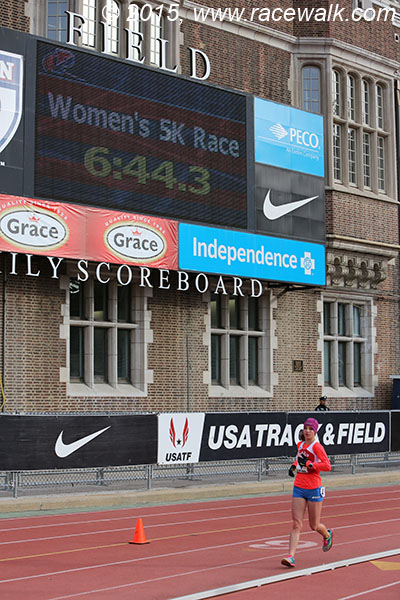 Followed by Rachelle DeOrbeta about 30 seconds back with 6 laps to go.
Michta-Coffey lapping the field.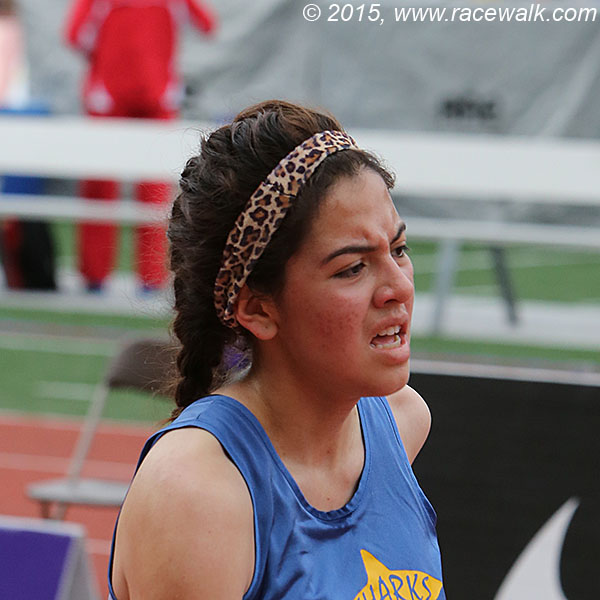 Pain starts to cover the faces as the pace gets to many of the athletes.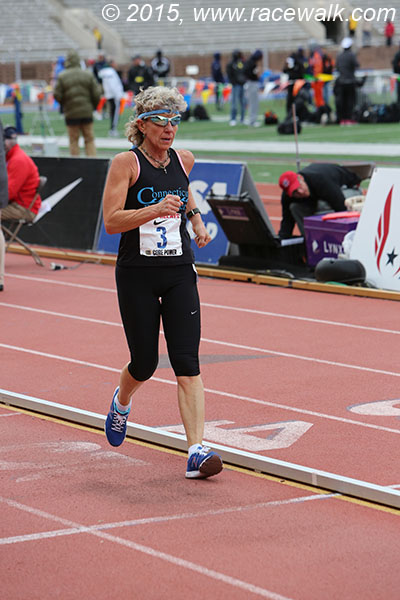 Masters walker Maryanne Daniel cruising thru.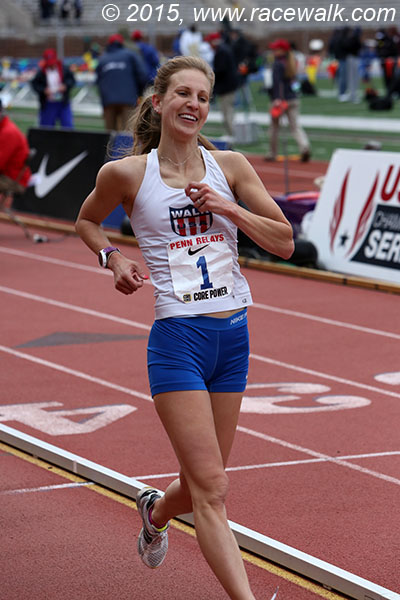 Michta-Coffey crossing the finish line in a PB (21:50.15).