Results
2017 Men's 20km 2017 IAAF World Championships "London, England" Page 1 of 3
Sorry for the shortened men's 20km story. Life is calling me back to work, so I will get this up quickly with the highlights of a great men's 20km championship!
Then women didn't have the blessing of shade like the 50km walkers. The sun was overhead, but at least the course was flat with turns only on the ends.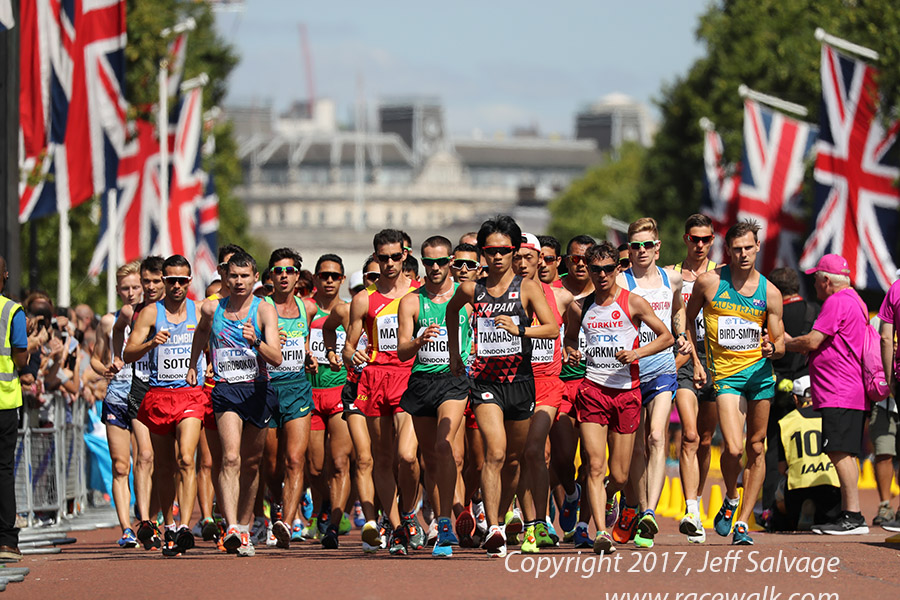 Could you really say somone was leading the race with a pack this large?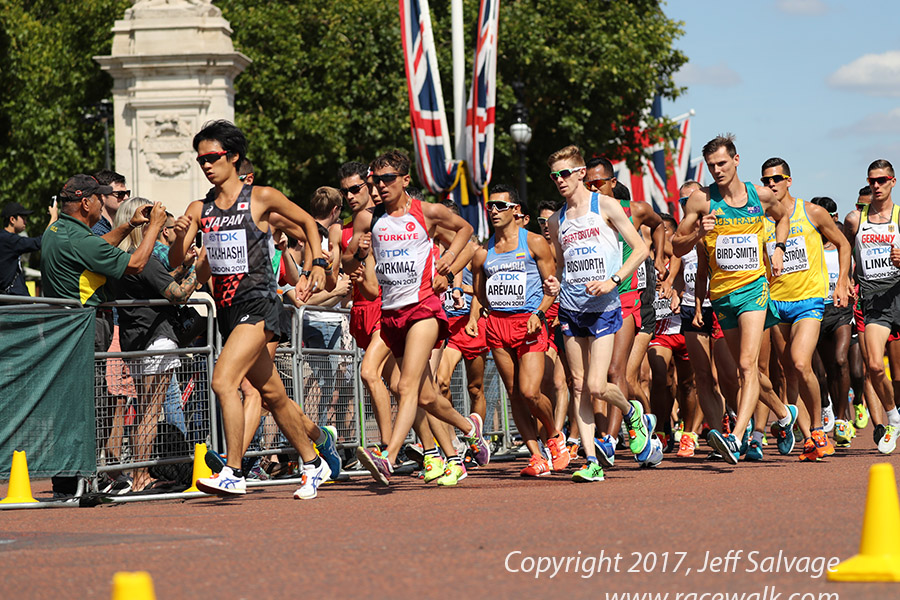 Japan's Eiki Takahashi took it up as they entered the turn around Buckingham Palace.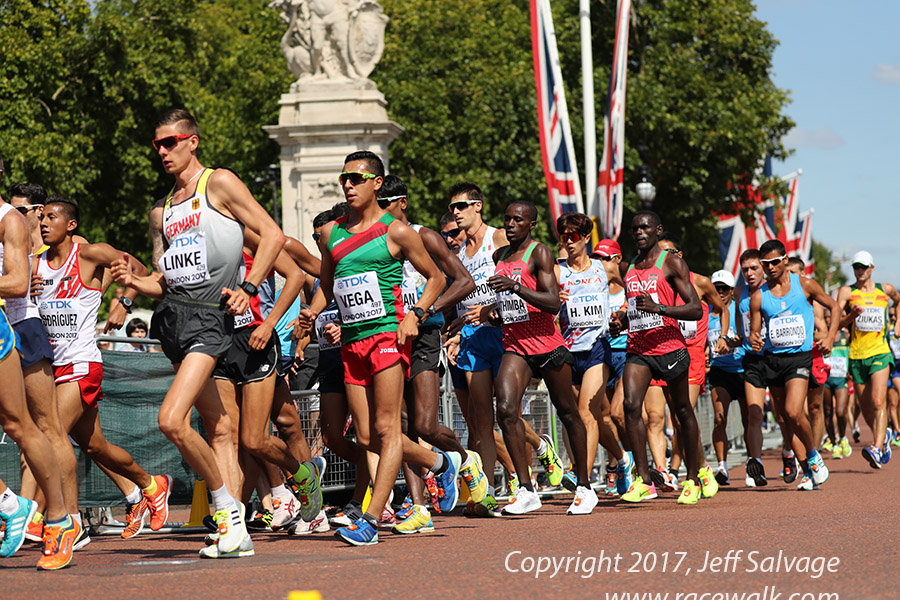 The rest of the lead pack.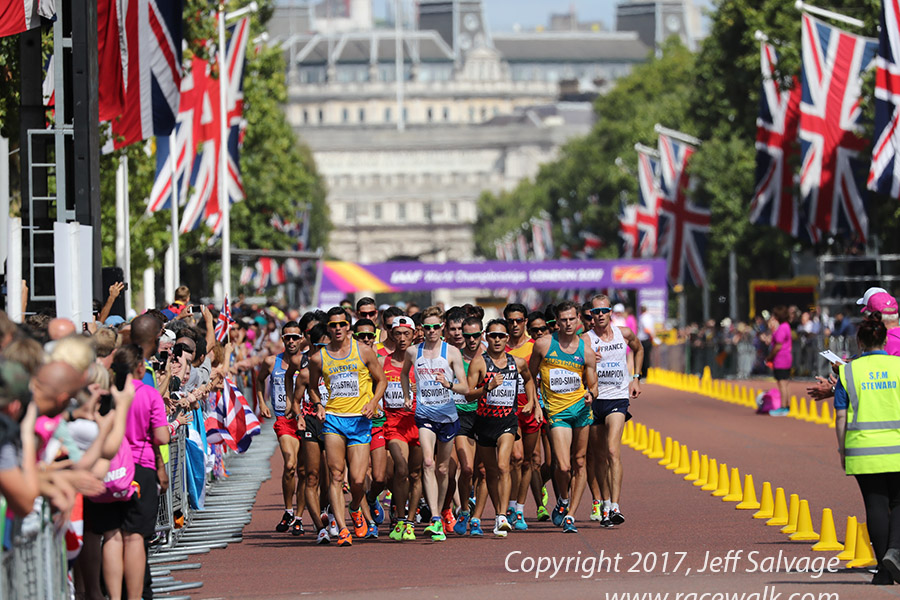 By the 2nd lap, local favorite and 1 mile world record holder, Tom Bosworth marched into the front of the pack.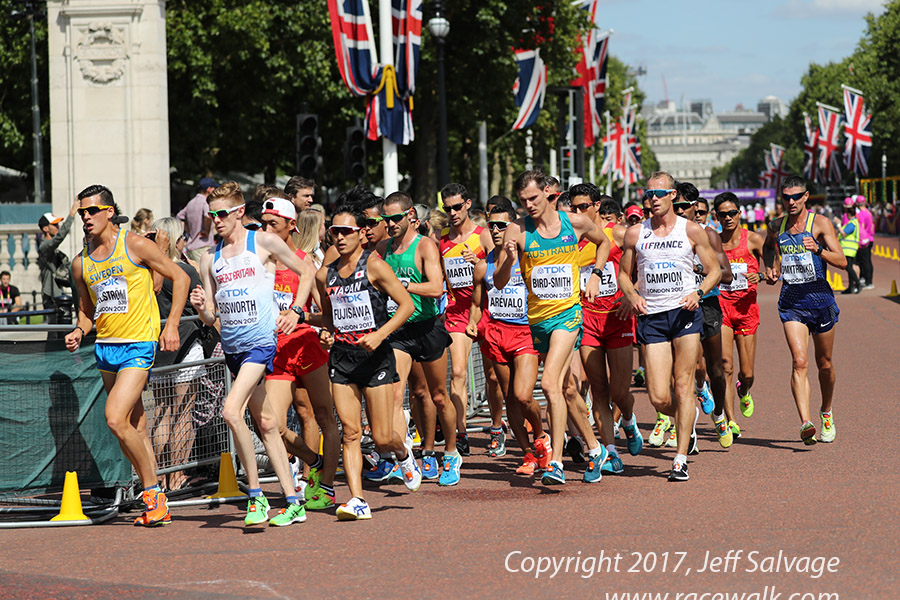 The ""leader"" changed with the entry to each turn. Sweden's Perseus Karlstrom took his turn, but it was hard to say anyone was really leading.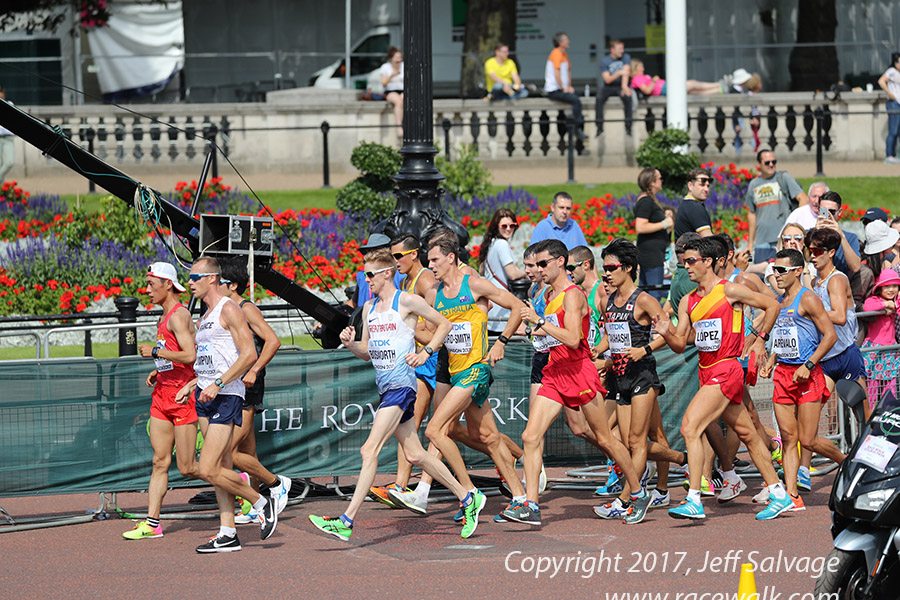 The athlete's were dropping kilometers, blazing though 5K at 19:54 with Kaihua Wang of China in the lead spot.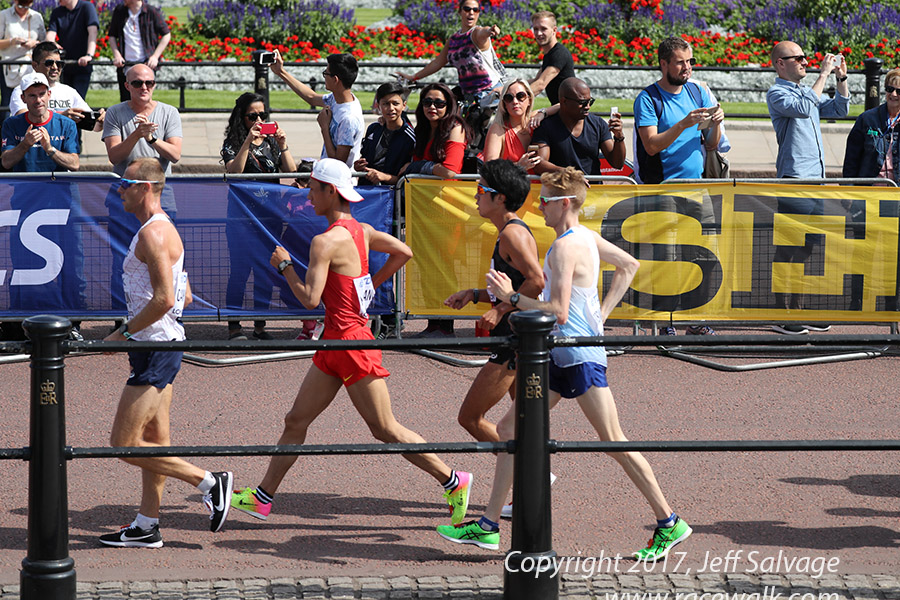 The lead pack cruising by with just a bit of a gap on the rest of the main pack.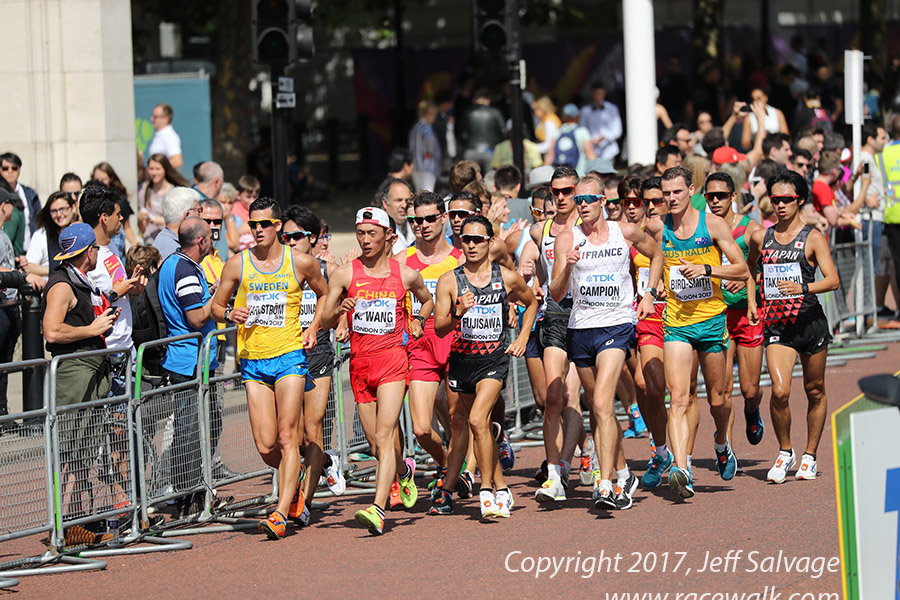 The gap didn't last long as the pack of 16 athletes pushed on.