Results
2016 Men's 10km and Women's 5km race walks Penn Relays 4/30/2016 "Philadelphia, PA" Page 1 of 4
the 2016 Penn Relays was a bittersweet moment for my involvement with the Penn Relays. I first competed 30 years ago as a freshman at Drexel University. In 1991 I took over as the coordinator for the race walks. The events have gone through a series of changes and certainly many challenges, however year after year the women's field has grown stronger and stronger. This is particularly true for the junior and high school events. They have always been my focus and I am pleased to say the women responded with amazing quality. Unfortunately, while we have a few high quality men in the 10km, the depth hasn't been there since the loss of the NY high school race walking program.
This year is notable, because I passed the baton to Solomiya Logan. For the past two years she learned all the nuances of putting on the race walks at the relays and this year she took over completely. She did a marvelous job and handled many unique challenges that we faced. As the years go forward, please offer her your patience and appreciation as it's our volunteers that keep the sport alive. I am very happy to see Solomiya carry on a tradition that I may have been the spokesperson for, but really represented a lot of hard work by my local walkers as well as the parents who volunteered to help over the year. Many of the dedicated judges are continuing and without their hard work and skill we couldn't have events of this quality. Thanks to all of you for giving me such great memories. Don't worry however, I'll be back as media and taking more photos and videos than ever. Enjoy!
Given the small number of men in the fields, we've combined the race report into a single page.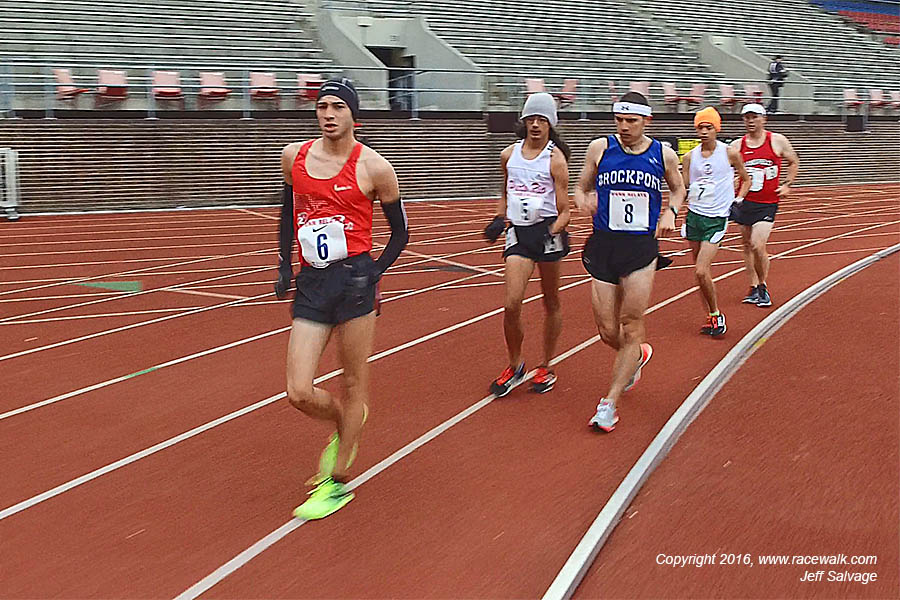 Luis Espada lead the pack from the start followed very closely by Joreg Cruz Sotomayor and AJ Grottadauro. All went out under 1:45 for the first lap. Behind them was one time national team member Michael Rohl, making his masters comeback and Junior Eduardo Uria from Texas. The trio walked together until about 17 laps to go when the duo from Puerto Rico started to pull away. Gruttadaruo is headed to Itay to compete at the IAAF World Team Championships and may have been backing off to save it for next week. However, as the race progressed Espada started to collect the dreaded proposals for disqualification and was DQ'd after his finish. Rohl continued on, surprising himself with his relative quick performance. Uria held on tough to finish under the qualifing time.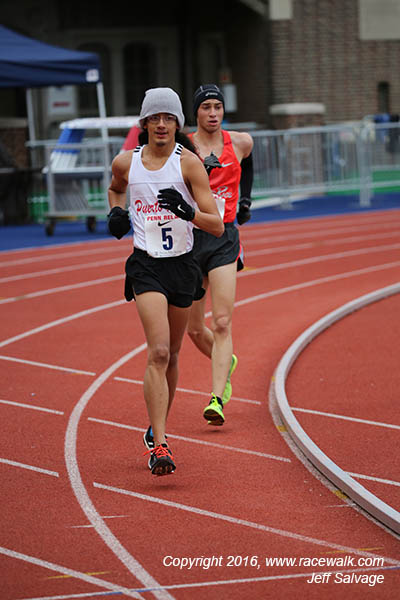 After a chilly start, Sotomayor starts to pull away.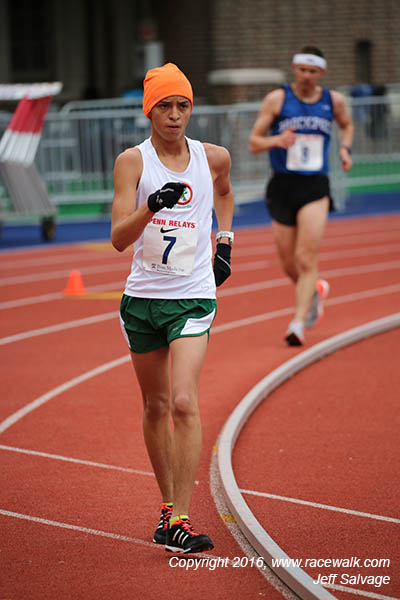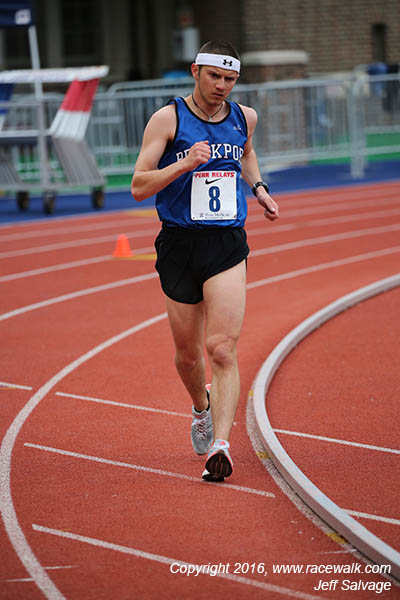 Gruttadauro walking within himself following his plan.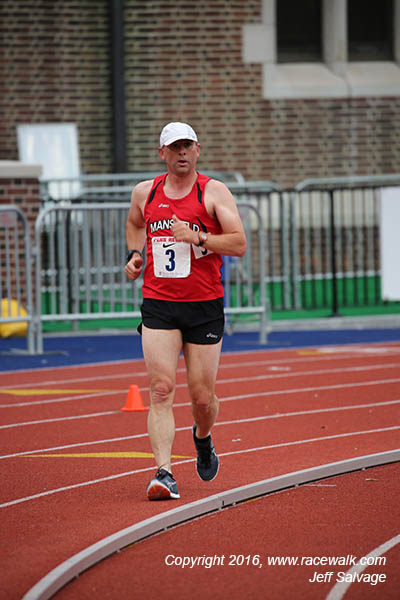 Coach Rohl out for a stroll.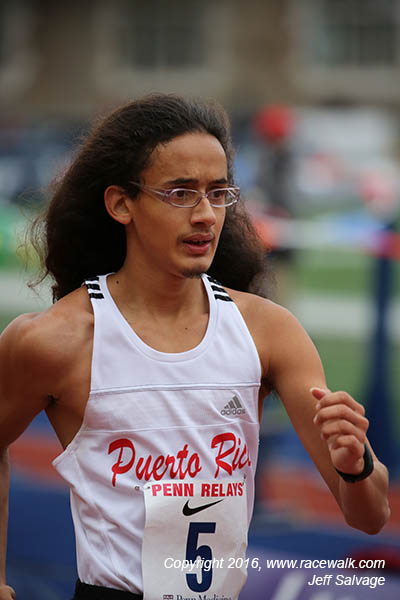 Sotomayor seemed in complete control the entire time.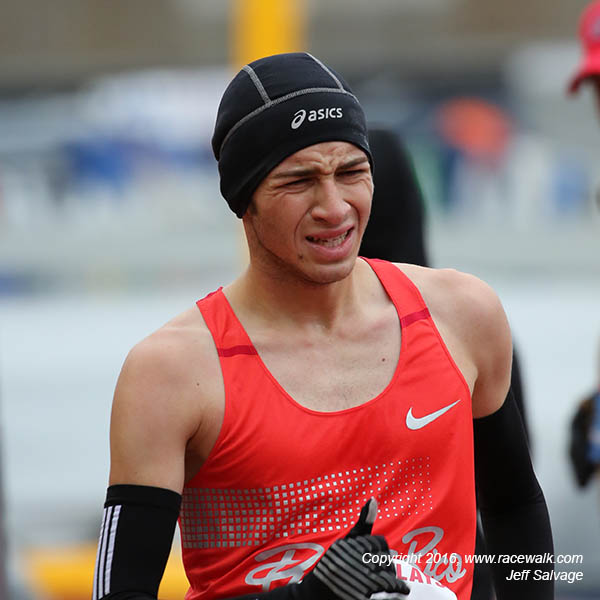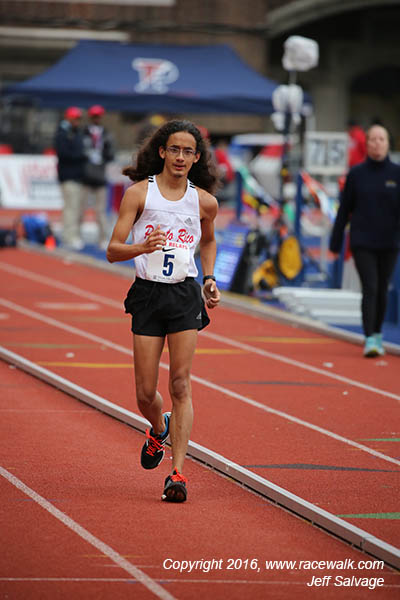 1) Jorge Cruz Sotomayor (Junior) Puerto Rico - 45:44.81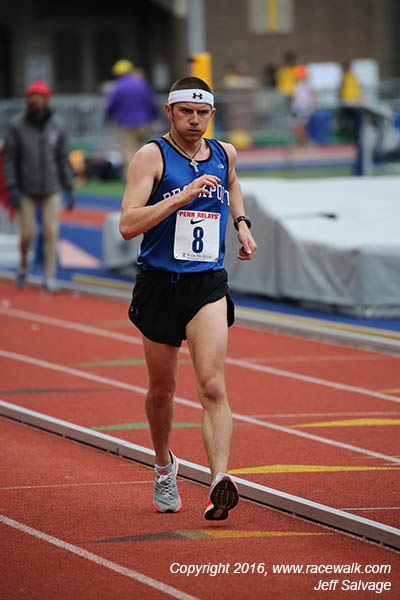 2) AJ Gruttadauro (High School) Brockport HS - 48:12.42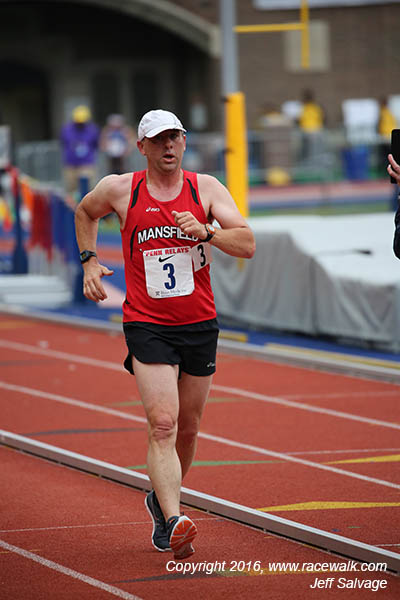 3) Michael Rohl (Masters) Unattached - 51:44.80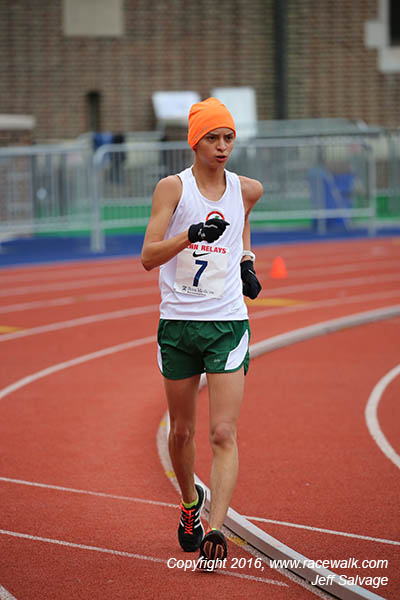 4) Eduardo Uria (Junior) South Texas Walking Club - 53:04.00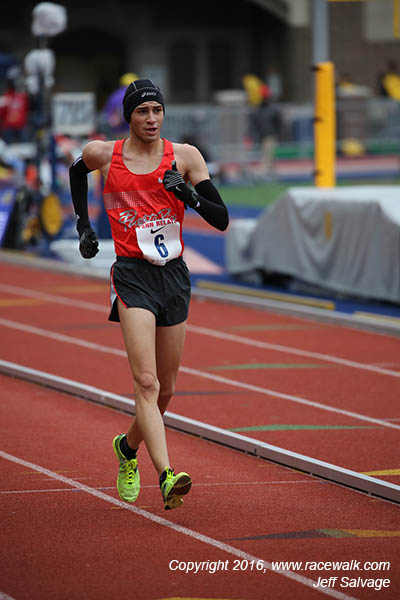 DQ - Luis Espada (Junior) Universidad de Pureto Rico