Results
2015 Penn Relays Mens 10km Race Walk - Page 1 of 3
The 121st running of the Penn Relays saw picture perfect weather conditions for the Men and Women's race walks on Saturday morning April 25th. As always, we start the most prestigious day of the world's largest track and field meet with two race walking events. Then men's 10K is first, followed by the women's 5K.
The men's field was small as usual. Timing and the distance makes it difficult to gather a large field. However, this was one of the more exciting 10km races in recent years. Veteran John Hallman was challenged by youngster Anthony Peters.
P.S. we are still experimenting with a new form of photo story. If you only see one picture above the other, it's probably because your screen is too small. if you are viewing it on mobile, rotate the phone/tablet into the horizontal position.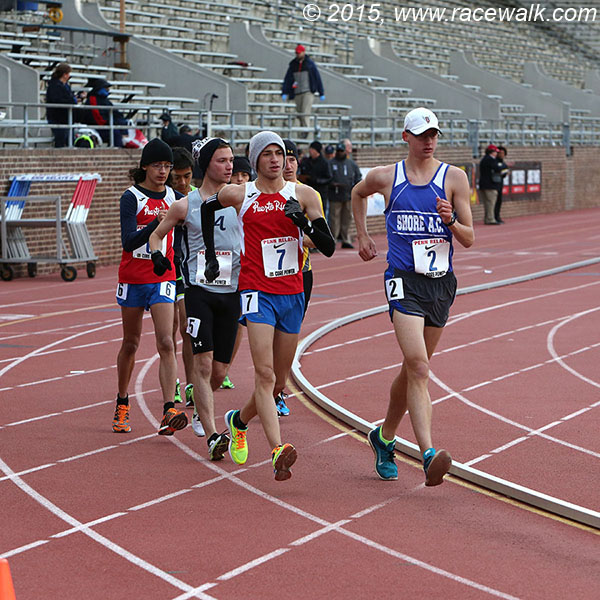 Jon Hallman takes the field out with a 1;42 first 400m. While not challenged in the open race, he did have to worry about the juniors. There is only one watch after all.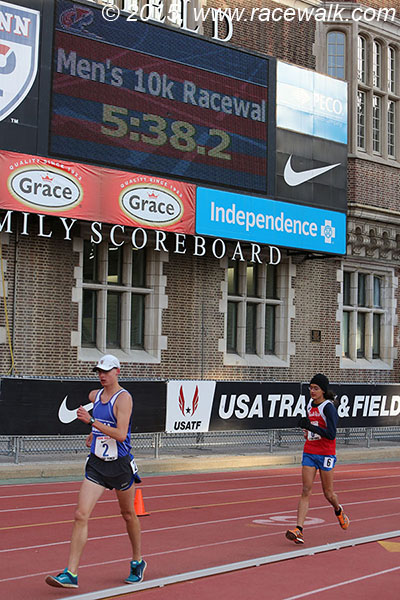 After two laps, Hallman has a few steps on junior Jorge Cruz Sotomayor from Puerto Rico. Unlike in USATF championships or trial races foreigners can win, John needed to keep an eye out.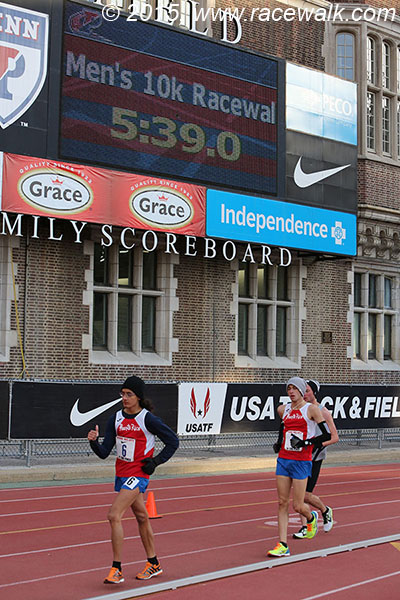 Jorge had to worry about his junior competition as well, because right behind him were his teammate Luis Espada and USA's Anthony Peters.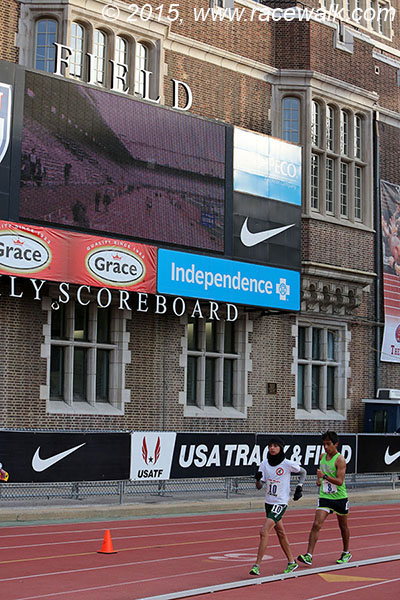 Always represented, the South Texas Walking Club had Edwuardo Uria and Matias Serna following.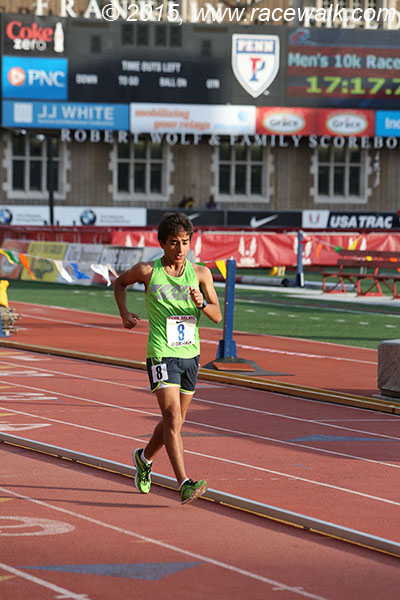 Matias "enjoying" a bit of a warm up in the sun.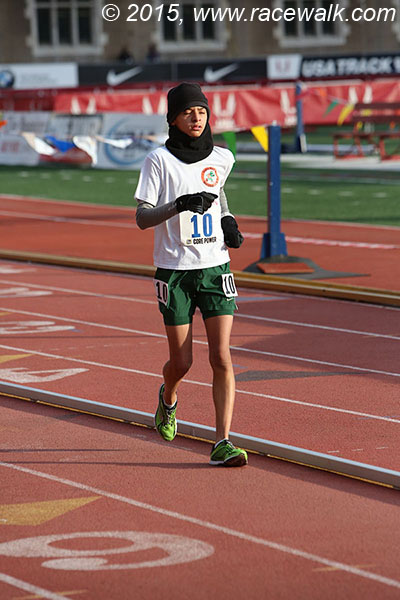 Edwuardo dressed like someone not happy with our spring chill.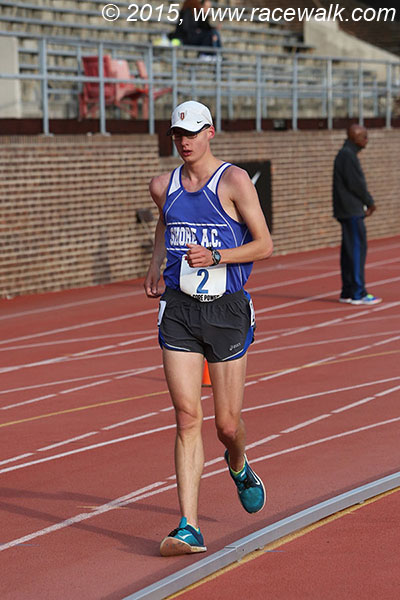 Hallman continued to walk strong.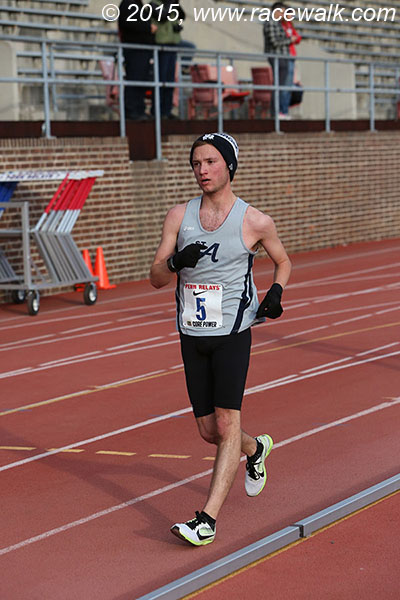 Peters moves into 2nd and sets focuses in on Hallman