Results
2014 - Women's Penn Relays Race Walks
The 2014 Women's Penn Relays race walk was an historic event. While we always favored junior/high school walkers over open and masters athletes, there was never a year so youth centric as 2014. With a limit of 25 athletes on the track, there were only 2 open athletes and one very prestigeous masters athlete. The other 22 qualifying athletes were all junior and high school walkers. When I took the Penn Relays over 24 years ago, the time standard for the junior/high school women was 32:00. This year it was 28:00. Given the lack of open competition (due to the World Cup) and the faster standards making it harder for masters women to compete, the superb level of youth walking is a great sign for the future of women's race walking in the USA. Importantly, we need to encourage these athletes to continue walking in college and beyond.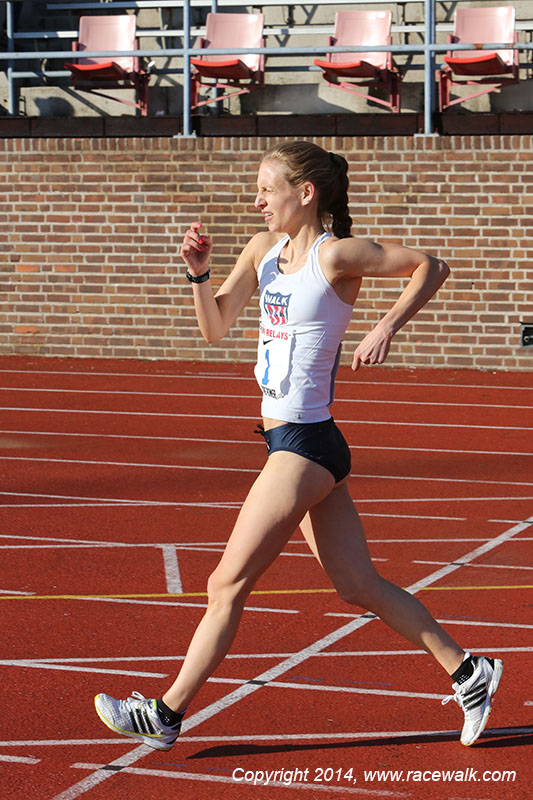 It was no surprise that Olympian Maria Michta took the race out hard and blew away the field.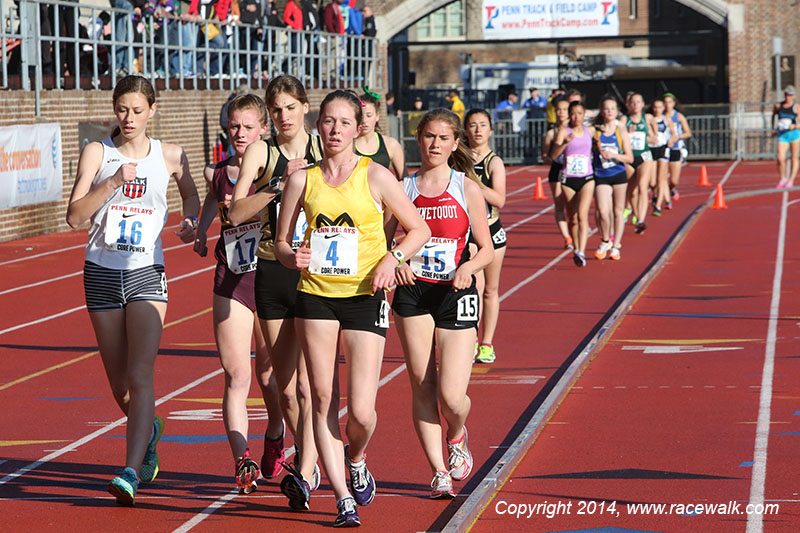 Ashleigh Resch and Katherine Newhoff lead the field of Junior/High School Walkers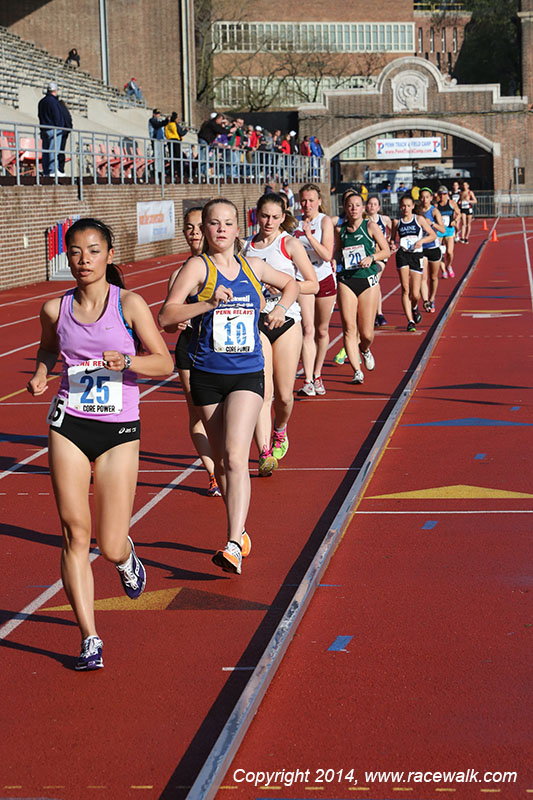 The field spread out quickly. Here Katie Miale leads the 2nd pack.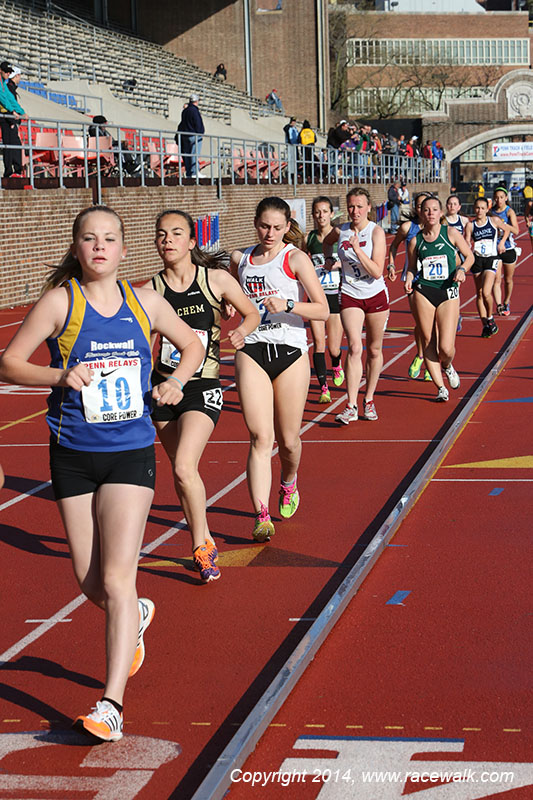 Fiona Dunleavy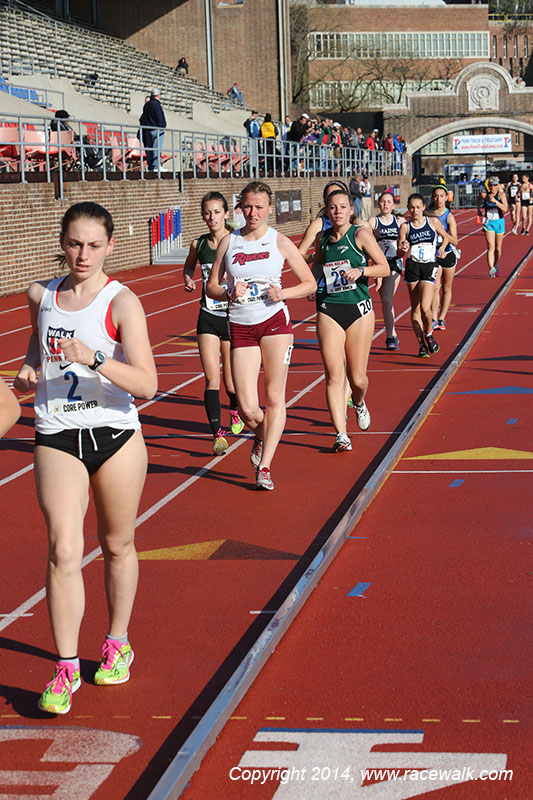 Brittany Collins in 2nd place in the open race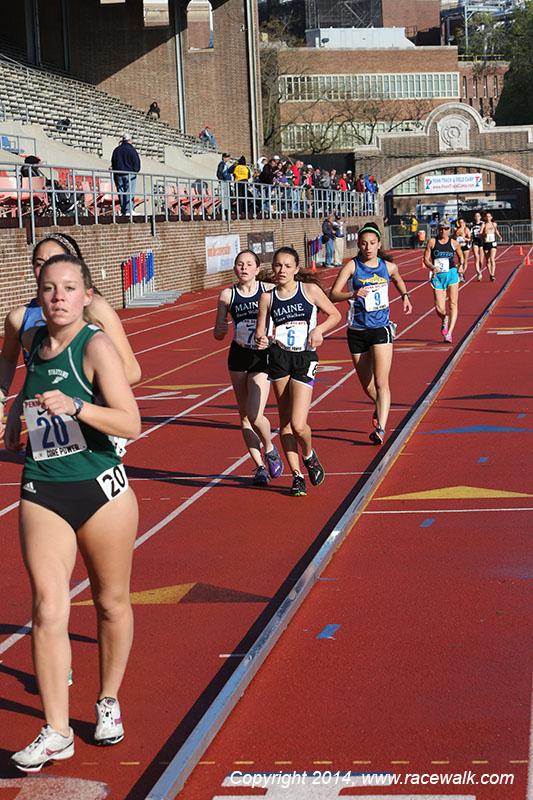 Allison McConville pulling away from Kayla Allen and Sydney Sirois aka the Mainiacs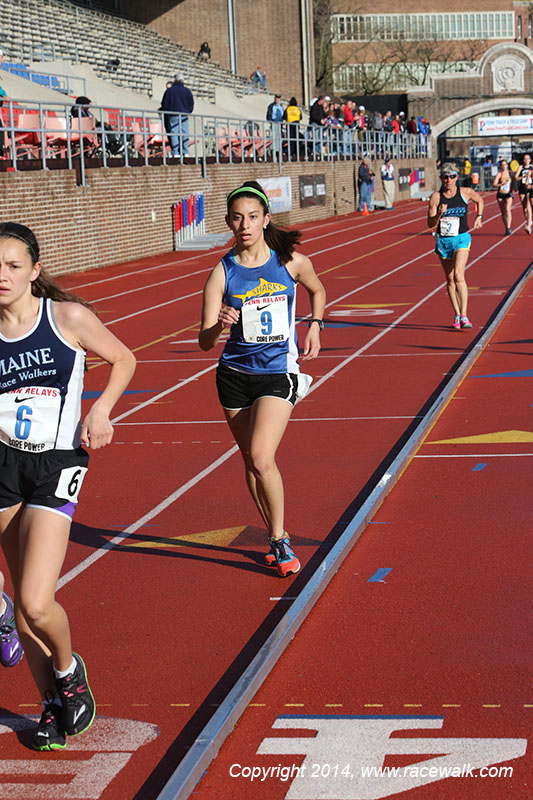 Jennifer Lopez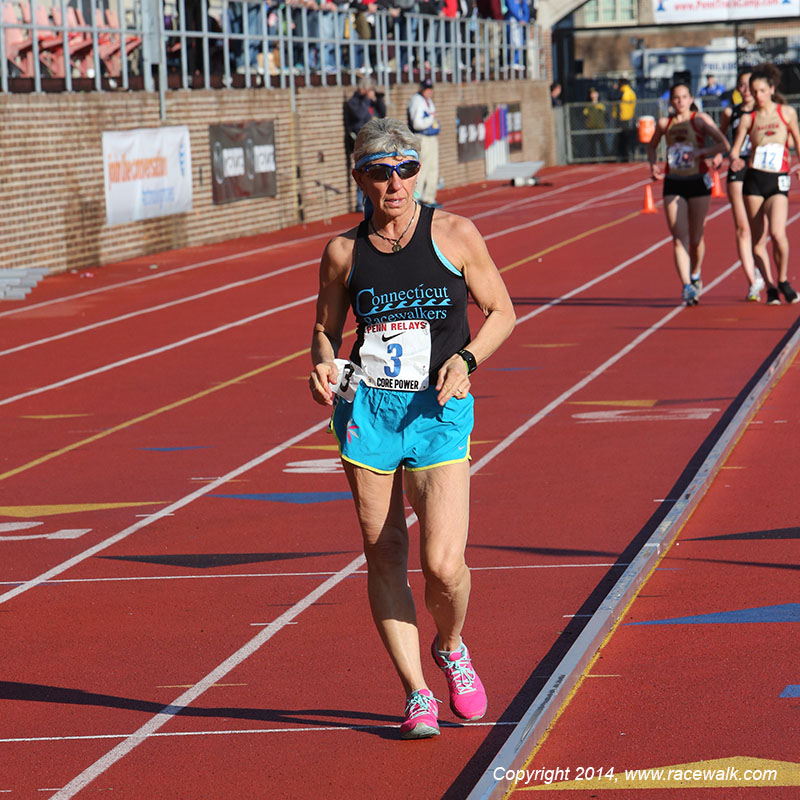 In route to an age group national record Maryanne Daniel is cruising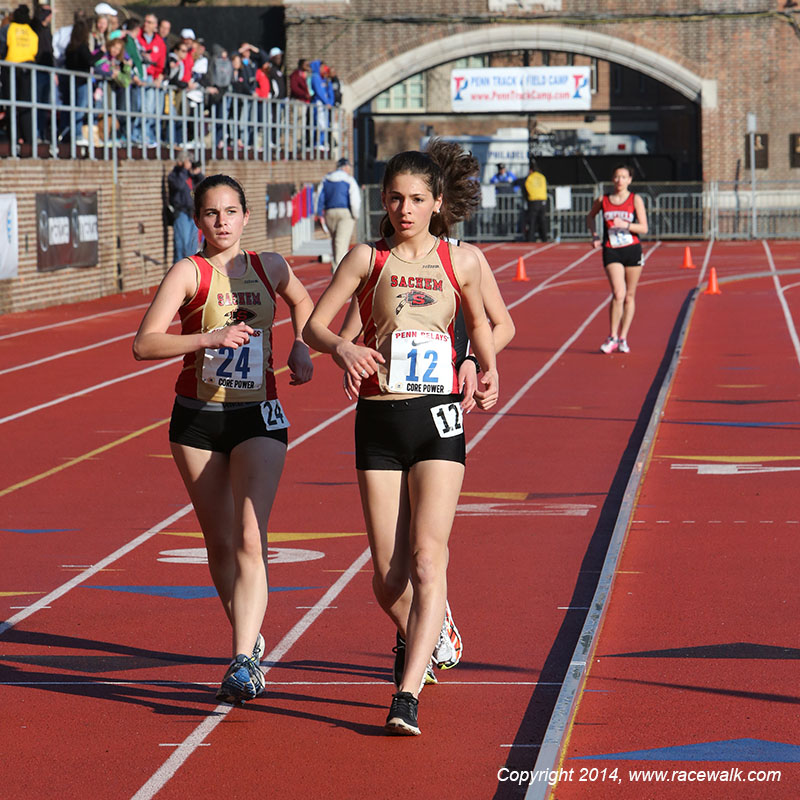 Sachem East High School is well represented by Lauren Harris (12) and Jamie Flemming (24)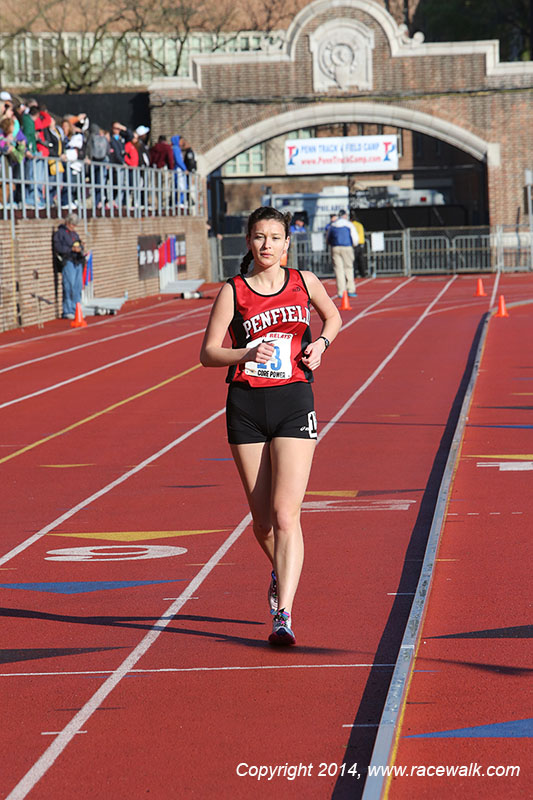 Melissa Tylock
the story continues...