Results
2017 Women's 50km 2017 IAAF World Championships "London, England" Page 1 of 7
Perched in front of Buckingham Palace I was privileged to watch history unfold. The 17th IAAF World Championships race walk started a bit differently than before. In addition to the 48 men that toed the line in the 50km, 7 ground-breaking women stepped up as the first women to compete in the longest footrace at the IAAF World Championships. The movement was spearheaded by Erin Taylor-Talcott, through a combination of great performances and legal challenges. Beside her were world record holder Ines Henriques, USA record holder Katie Burnett as well as a strong contingent from China and area champions. I've written quite a bit on their path to the championships; you can read the initial articles here.
The small field is not a reflection of interest, but strict (many say too strict) time standards and only weeks of official notice. That did not deter these seven competitors.
The weather couldn't be more picture perfect. It was cool, low humidity, and the majority of the course started in shade. The women's race was ""run"" simultaneously with the men.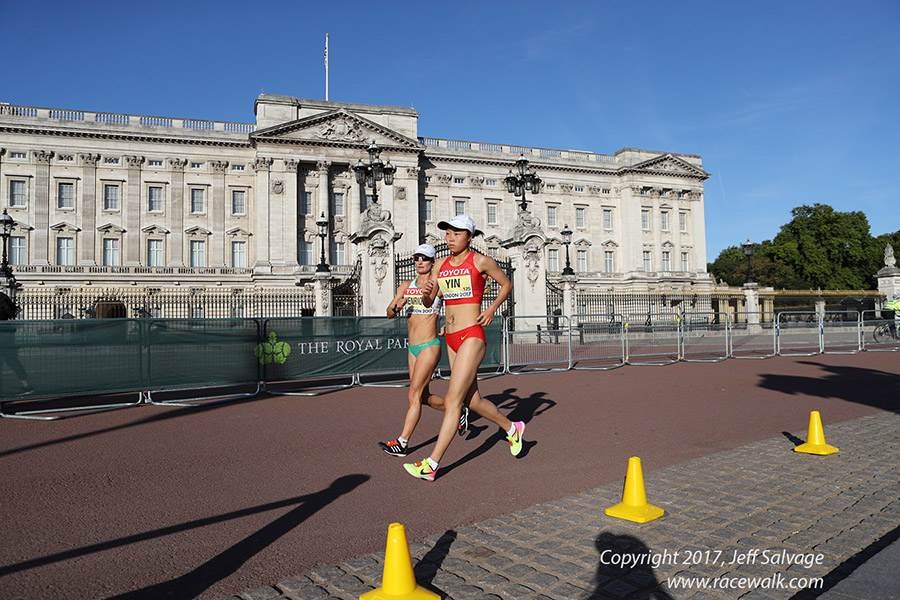 Ines Henriques and Hang Yin passing Buckingham Palace and leading the women right at the start.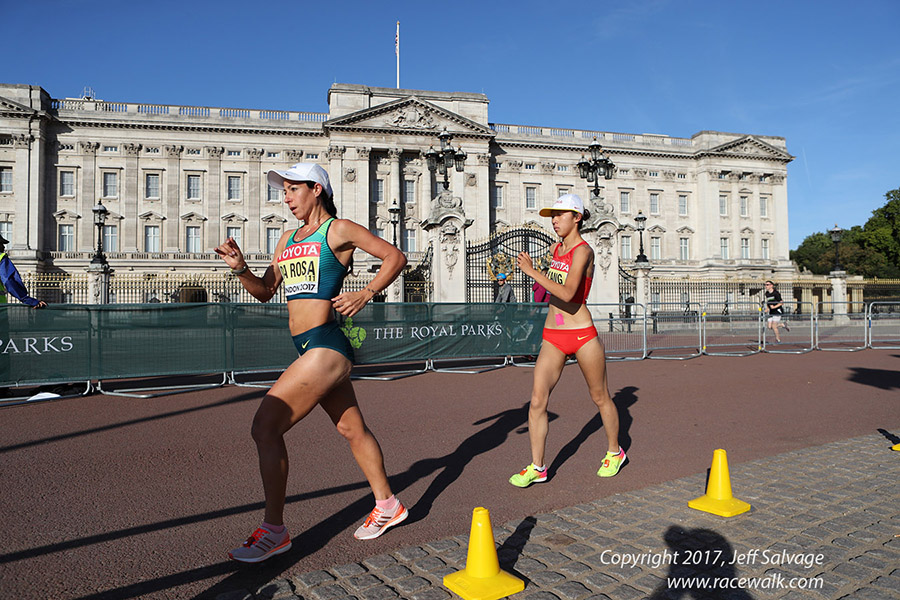 Forming the next pack was area champion Nair Da Rosa and Shuqing Yang.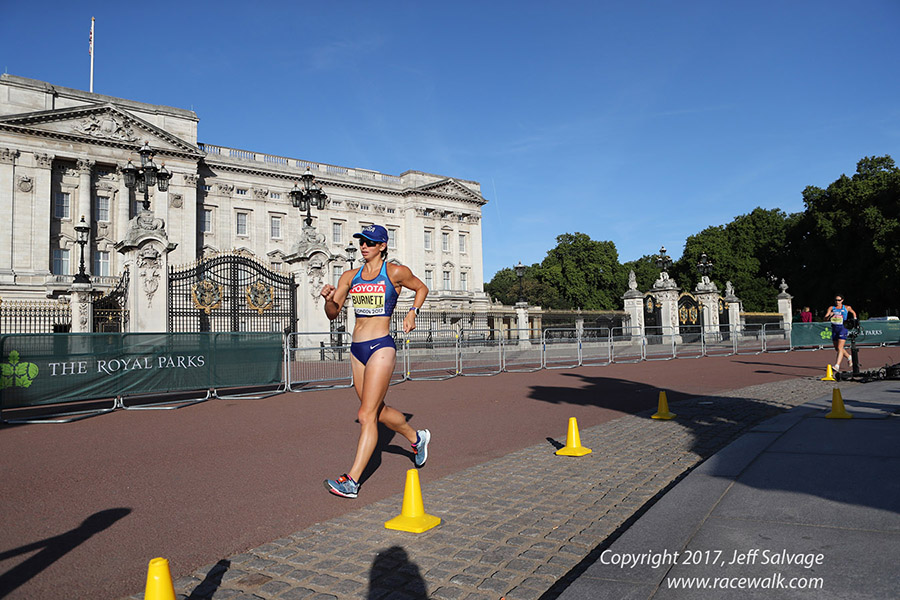 USA's Katie Burnett and Erin Taylor-Talcott were hot in pursuit and not conceeding a medal.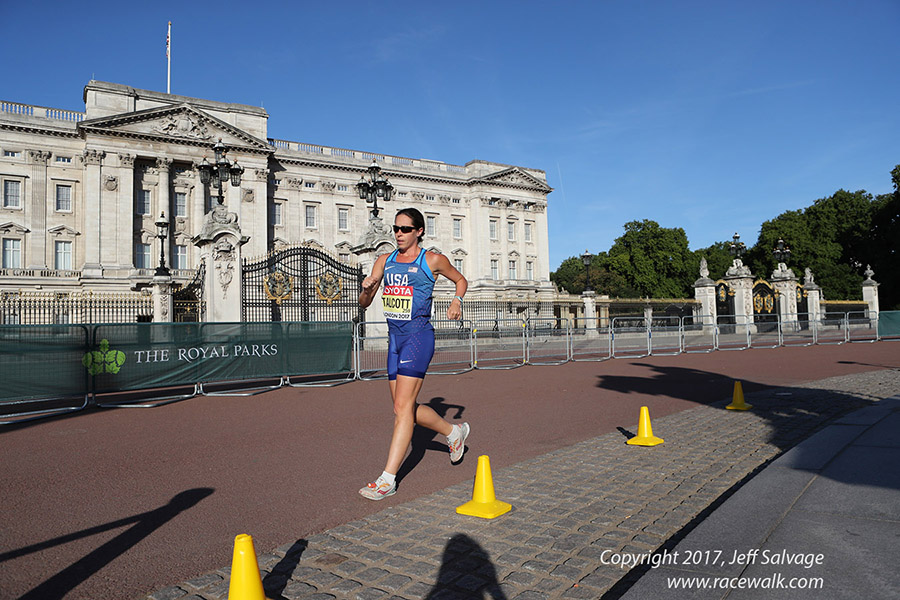 Erin Taylor-Talcott, looking completely legal from my perspective (queue the foreshadowing music in the background).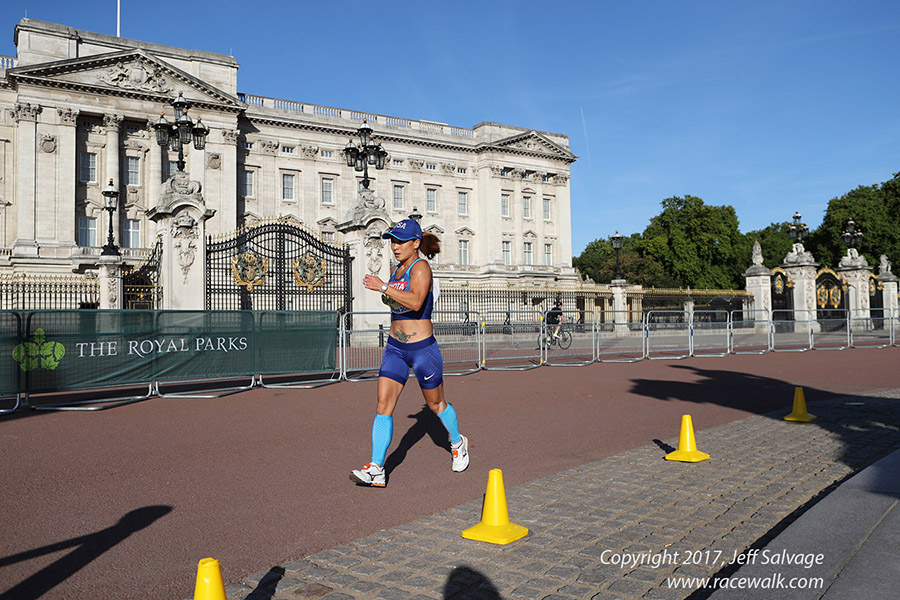 Completing the field is Susan Randall, walking strong and keeping to her pace.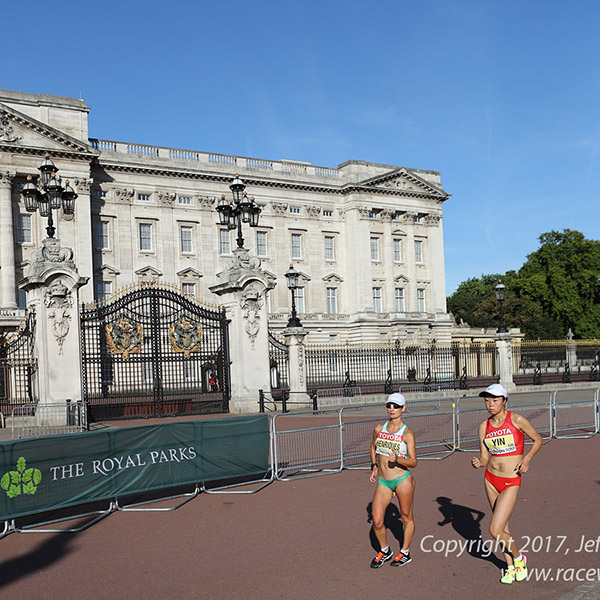 Our two leaders continues to press, walking comfortably and in control as is usually the case early in a 50km.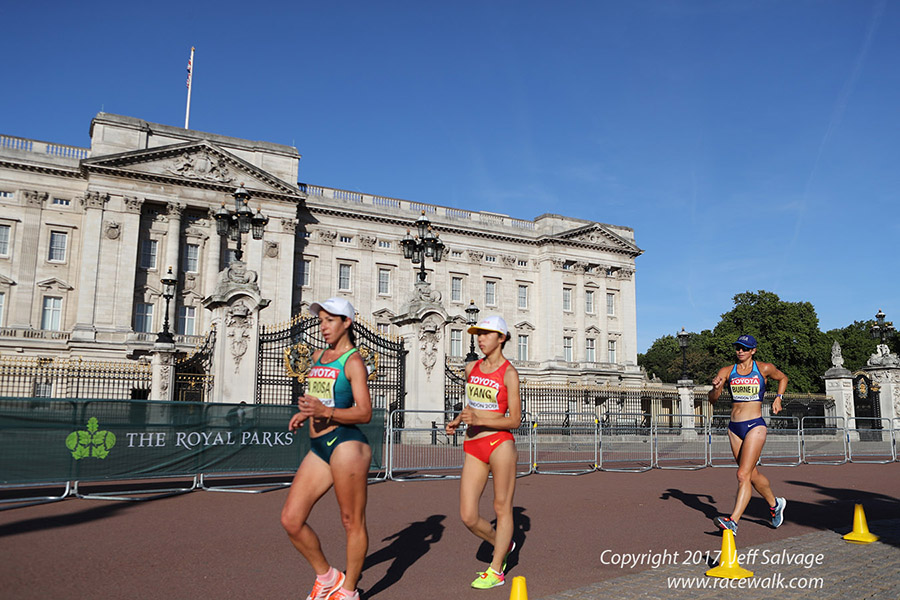 Burnett on the other hand, was not content to sit back and moved up with the bronze medal pack.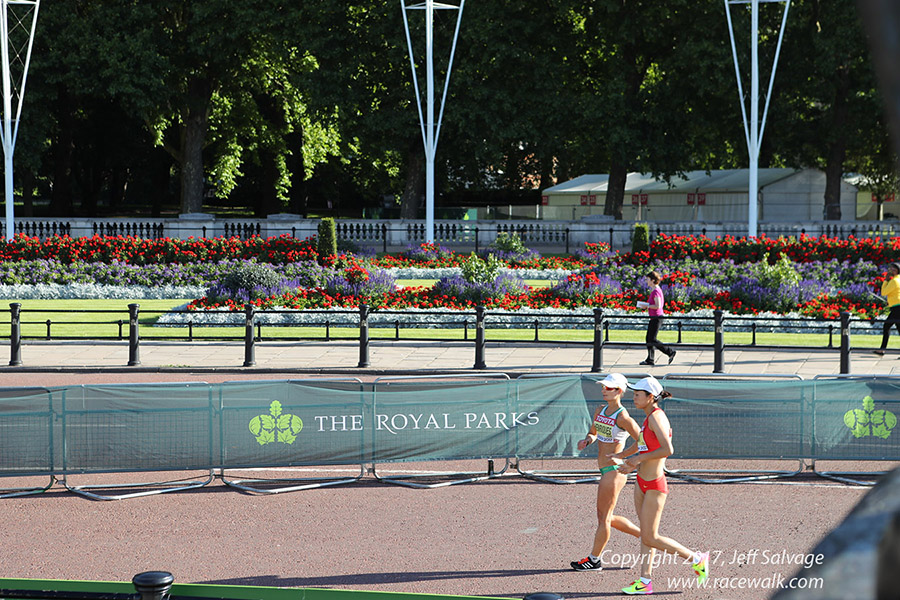 Henriques and Yin make a garden walk look easy, coming through 5K at 24:43.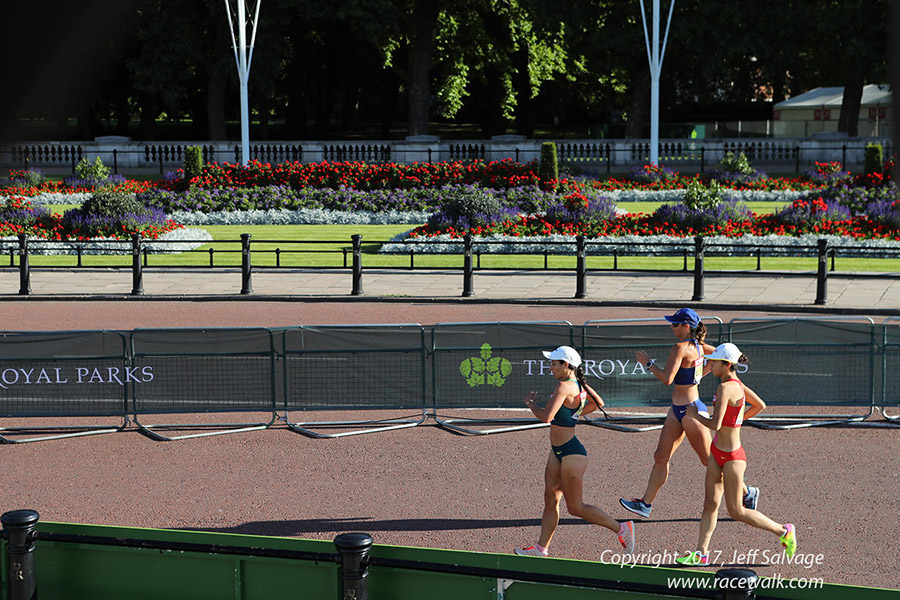 Da Rosa, Yang, and Burnett seems content to pace together, coming though 5K at 26:04.