Results
2017 Women's 20km 2017 IAAF World Championships "London, England" Page 1 of 10
The women's 20km was the third race walk of a very busy schedule. Would the excitement of adding a women's 50km to the program diminish the enthusiasm for the women's 20km. No way!
Then women didn't have the blessing of shade like the 50km walkers. The sun was overhead, but at least the course was flat with turns only on the ends.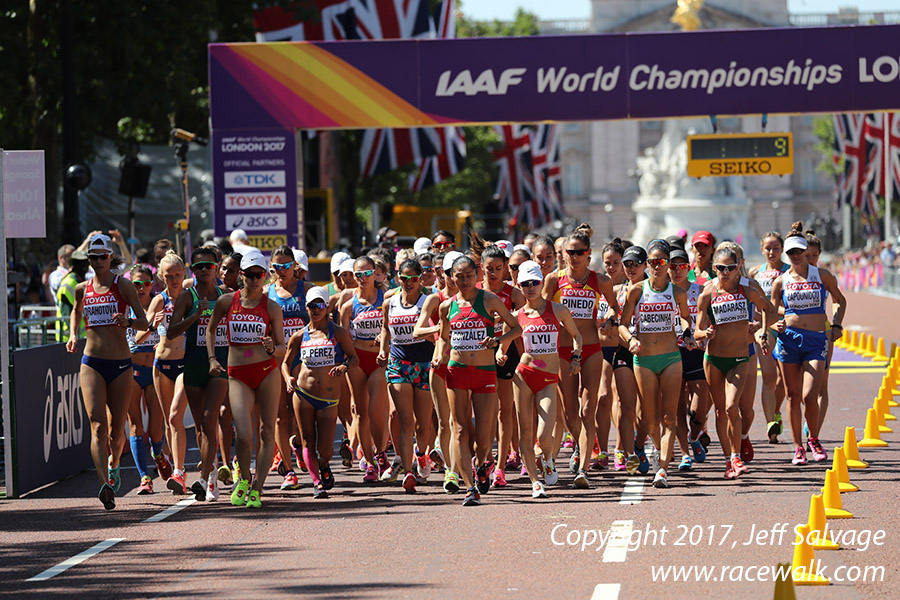 60 women toed the line with Gonzalez and the two Chinese women amongst the wide line of elite women.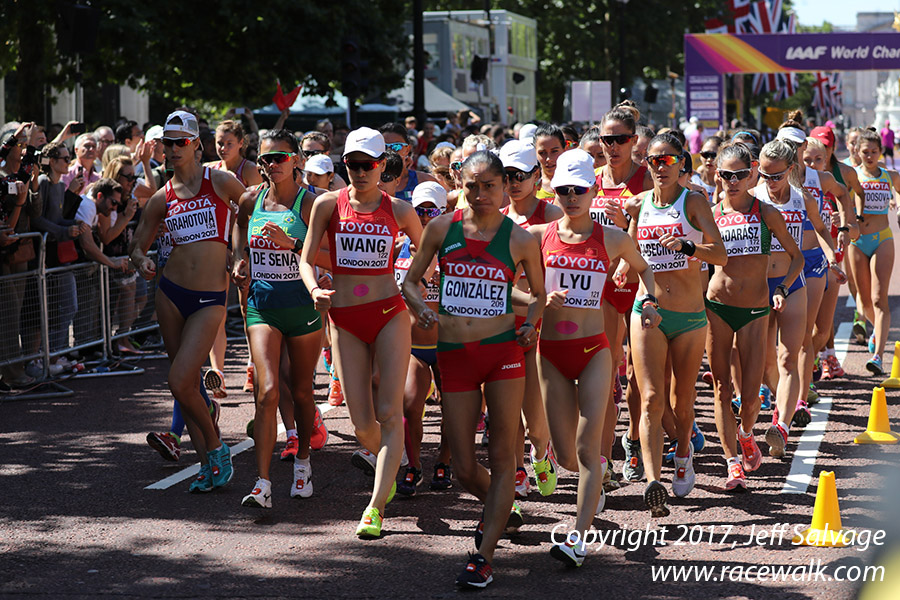 Gonzalez, Wang, and Lyu positioned themselves within seconds as the drivers of the lead pack.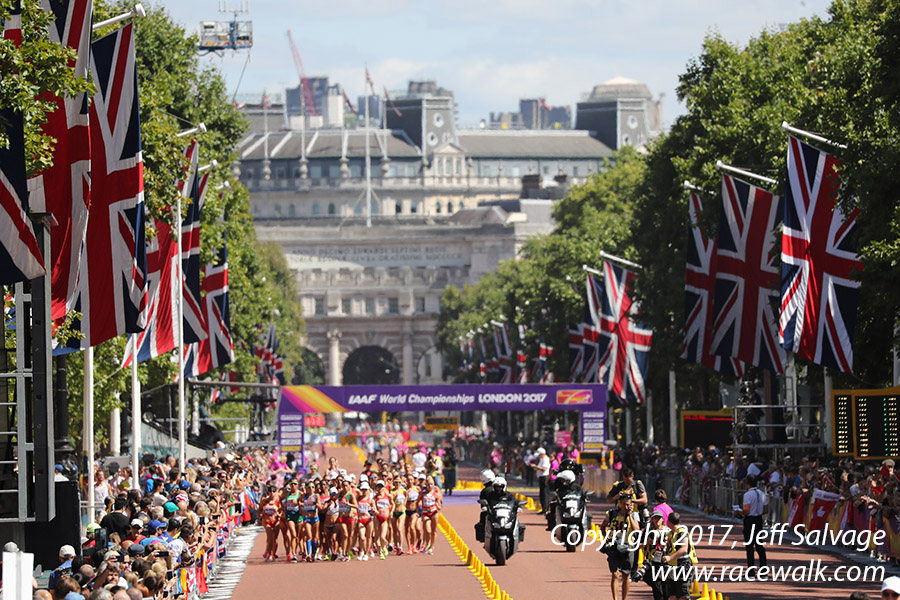 With over 1K down, the lead back was sizable.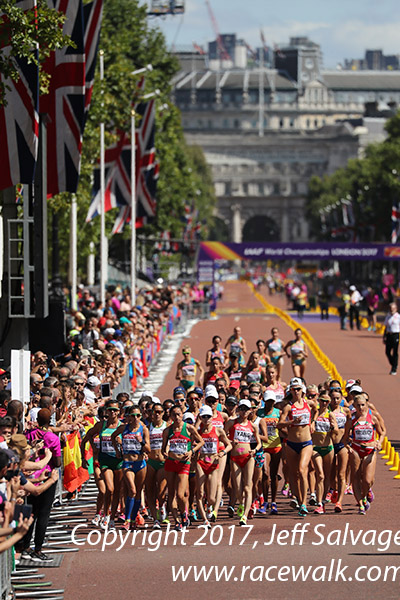 A few walkers trailed behind, but almost anyone could have grab the pole position if they had the gumption.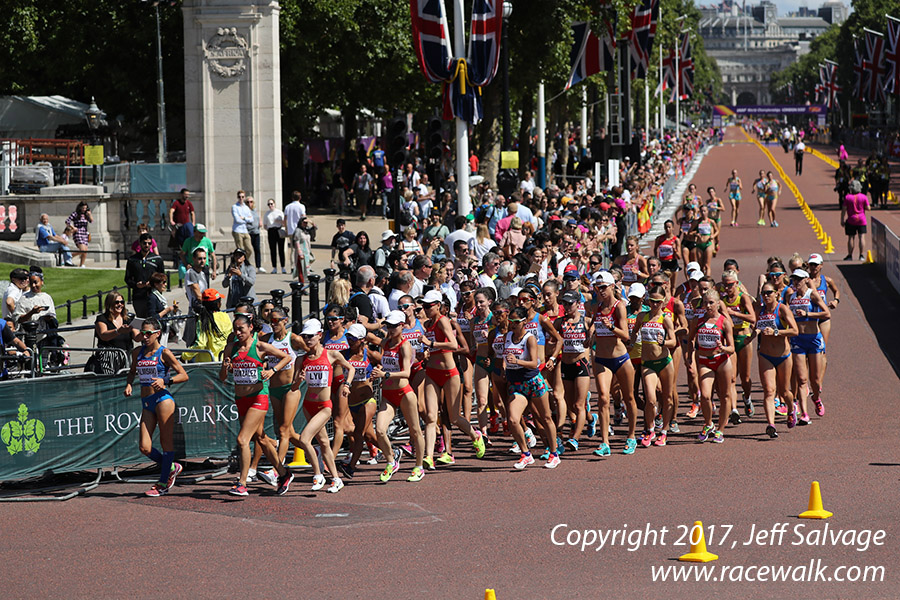 Approaching Buckingham Palace Antonella Palmisano took over the reins of the pack.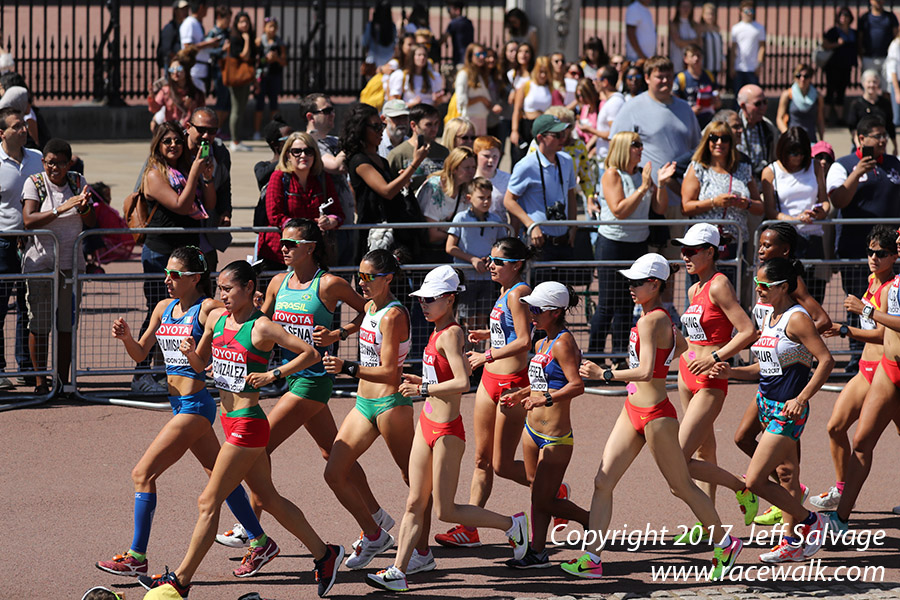 Jockeying for position was becoming the norm. No one was really in the lead.