Results
2017 Men's and Women's 50km USATF National Race Walk Championships 1/28/2017 "Santee, CA" Page 5 of 5
So many dedicated race walkers are giving their all for the finish
There are still over a dozen remaining athletes, men and women, on the 50k course. They all have stories for how they got to Santee and what they hoped to accomplish at the 2017 national championships for the USATF 50k race walk. Let's celebrate their joys and travails. We are privileged to have participated vicariously as two 14 race walkers took home some prize money and many others had PBs, age-group records, and astonishing performances. What a delightful day this was.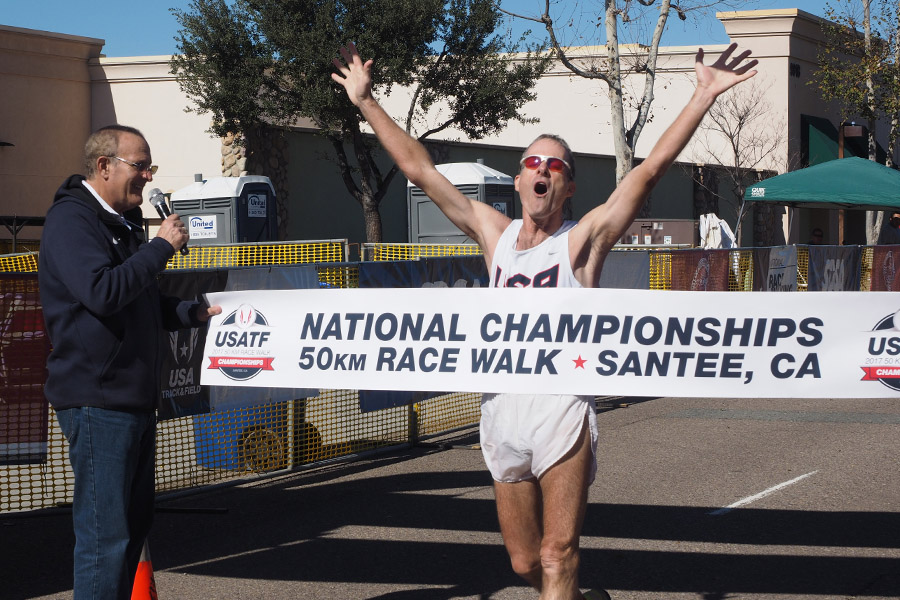 Ian Whatley throws his arms in joy for a 6th in 5:01:27 at 9:43/mi.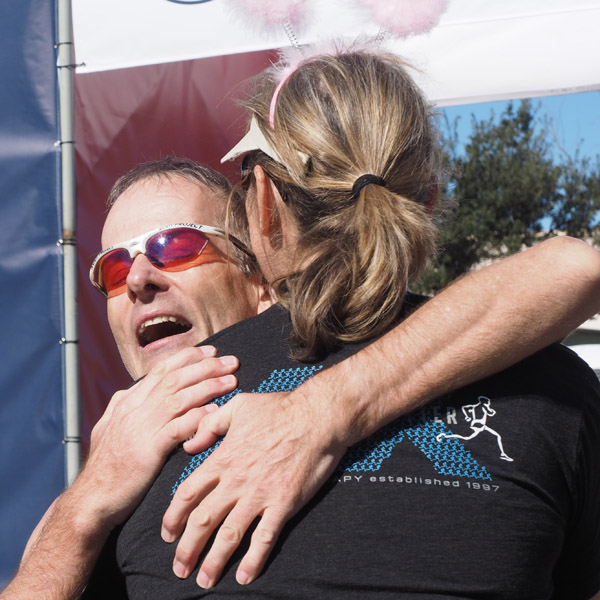 Sue greets Ian in a marvelous embrace.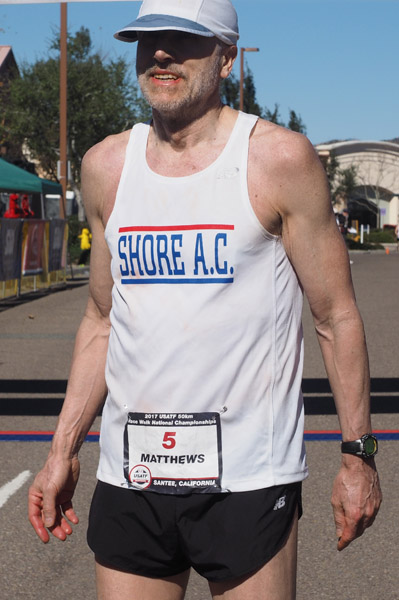 Jonathan Matthews was 7th in 5:06:01 at 9:51/mi.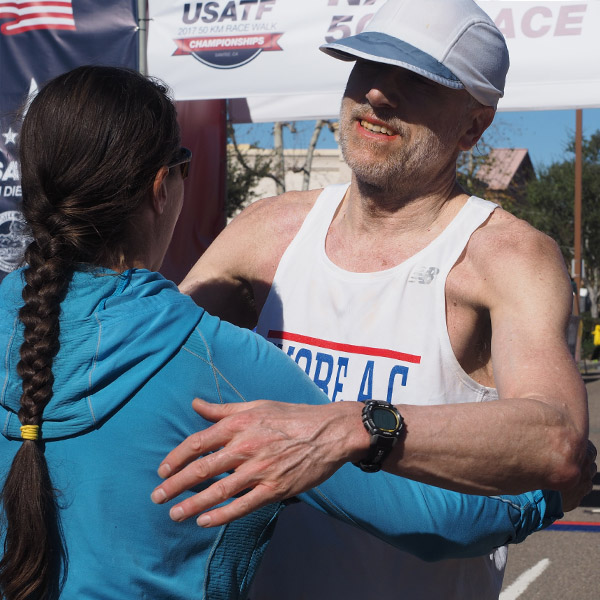 Erin congratulates Jonathan.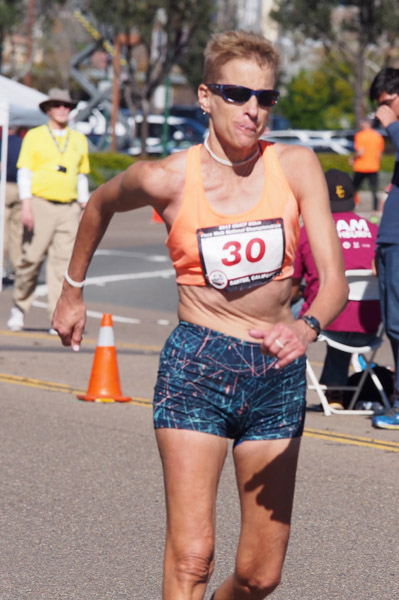 Teresa Vaill left no doubt with 4th in 5:10:51 at 10:01/mi.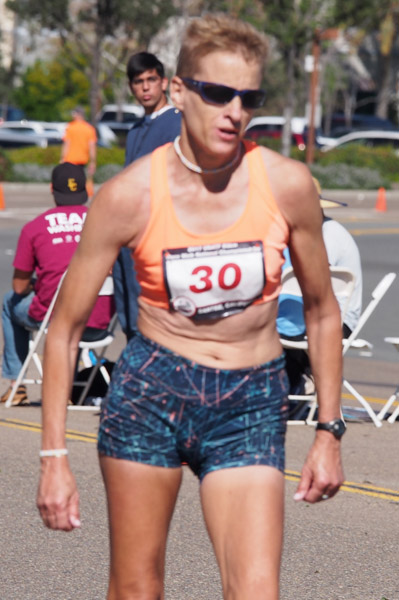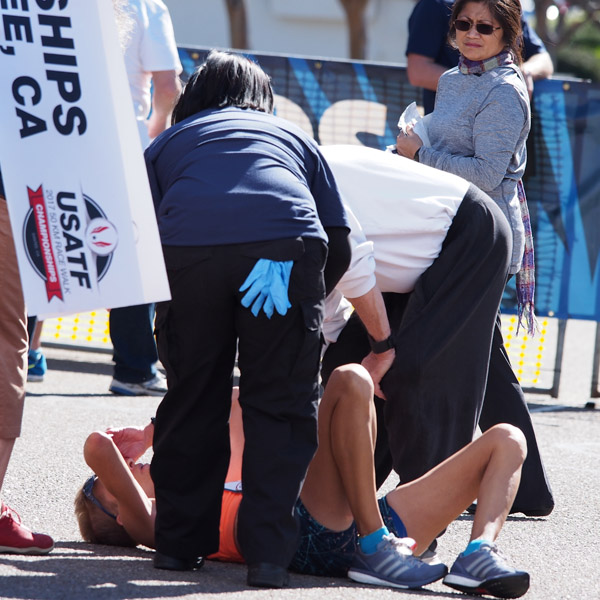 Even when she went down past the finish line.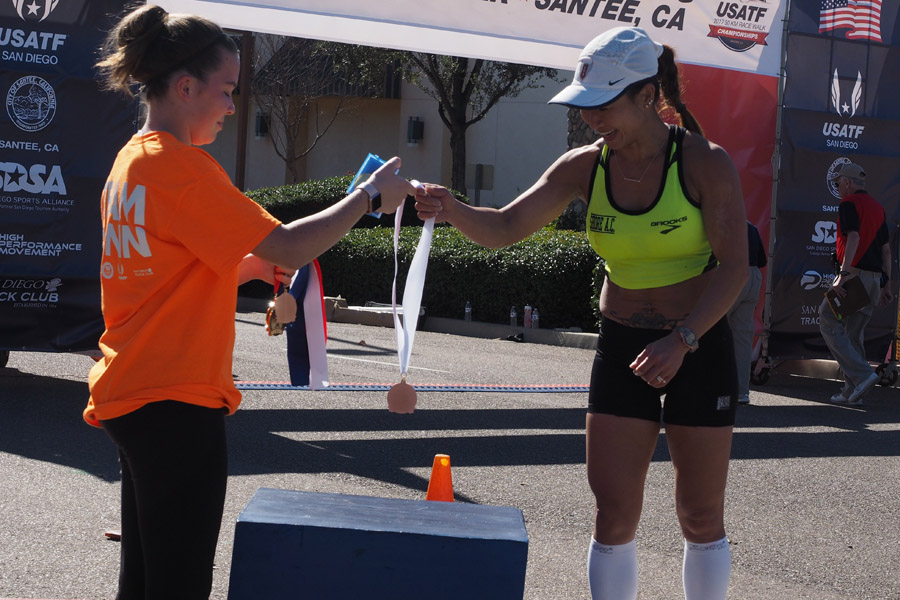 Ella hands Susan Randle the bronze.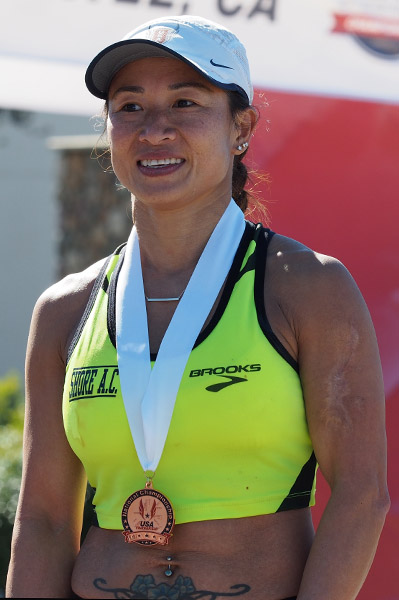 Susan took the bronze for 3rd in 4:54:12 at 9:29/mi.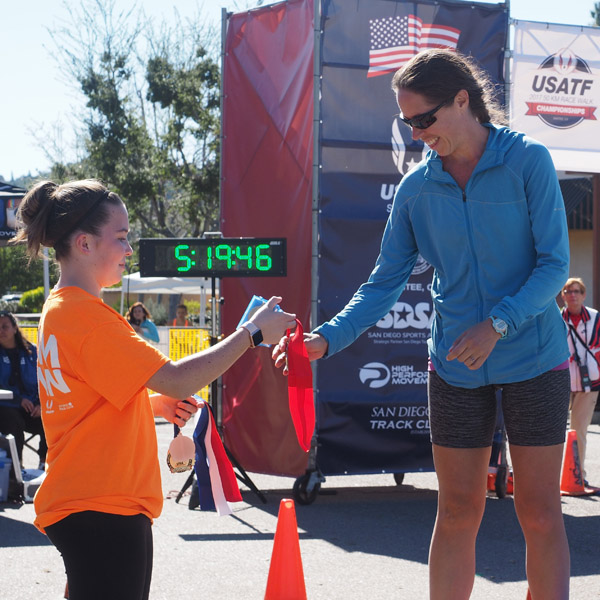 Ella hands Erin Taylor-Talcott the silver.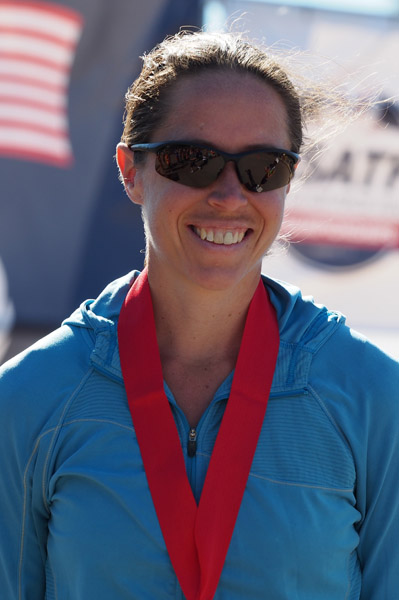 Erin did a PB and took the silver for 2nd in 4:29:33 at 8:41/mi.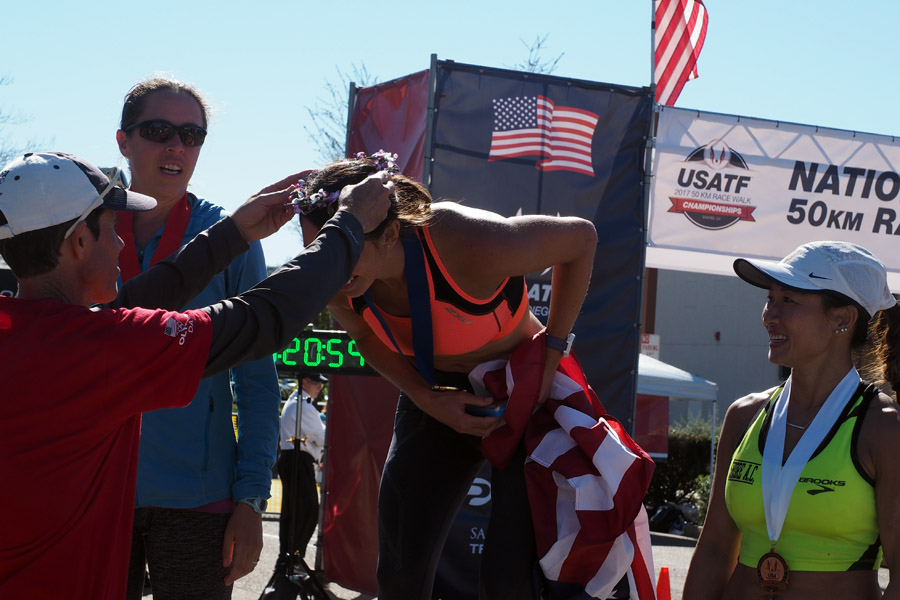 USADA official and triple Olympian Phillip Dunn presents Katie Burnett with a symbolic wreath.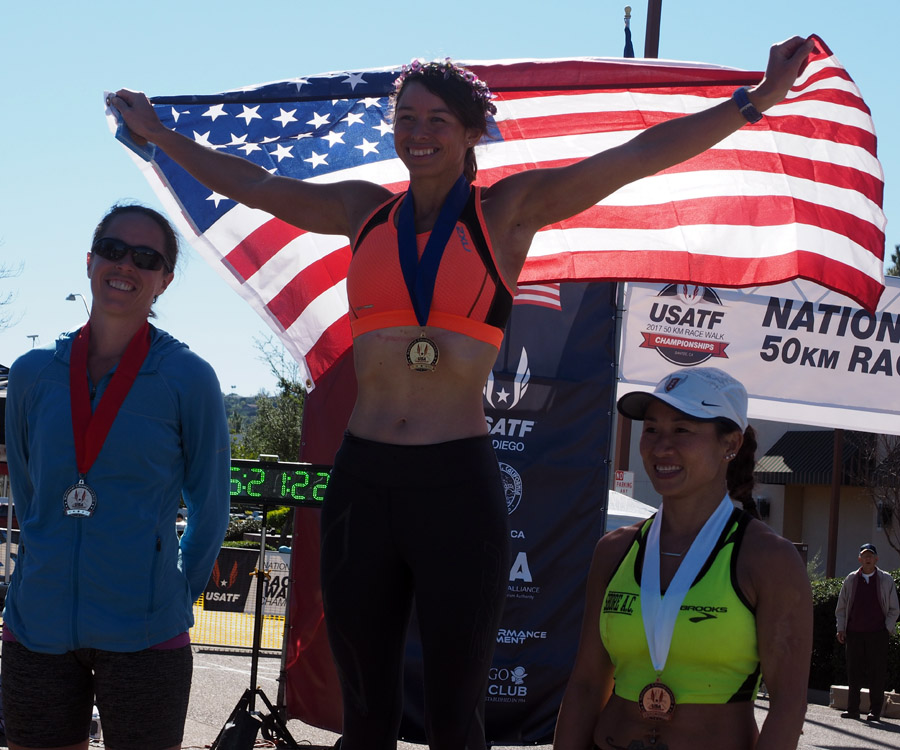 What an inspiring performance by these three ladies.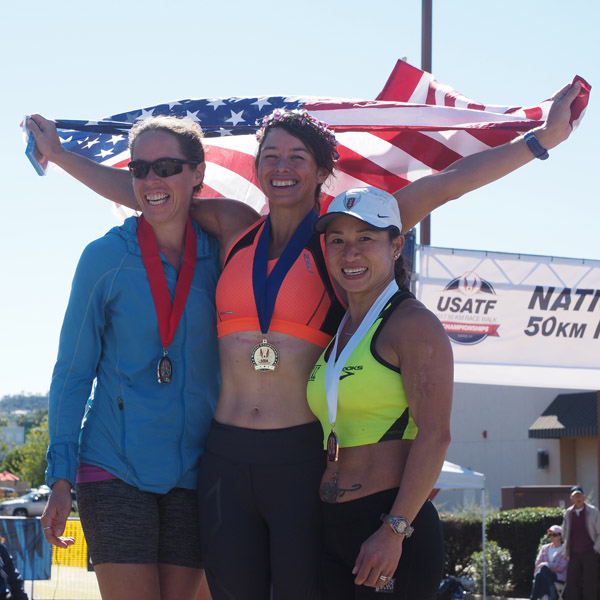 Enjoy and cherish the moment.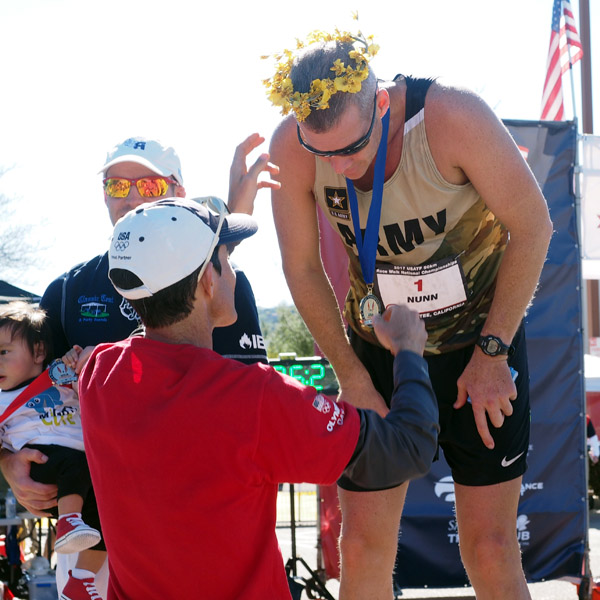 Phillip does likewise for John Nunn and checks out the gold.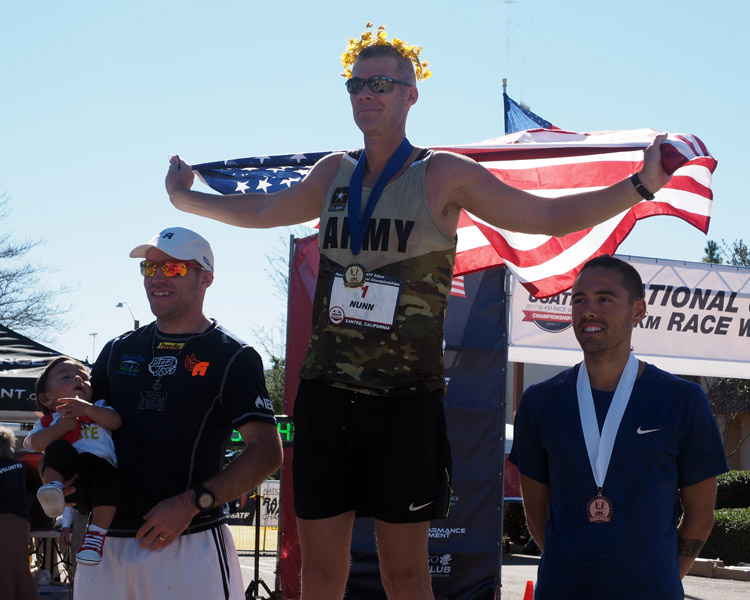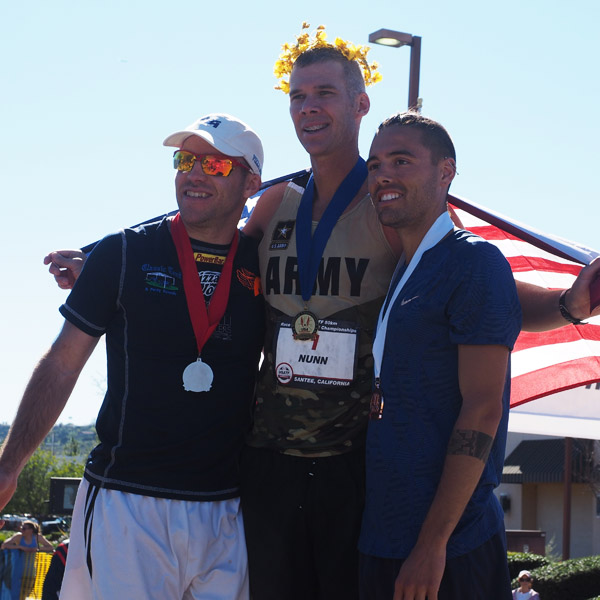 Congratulations to all! Thank you for the photo ops!