Results
2016 Men's 50km Race Walk Olympics 8/12/2016 "Rio Dejaneiro, Brazil" Page 1 of 12
Every time I am fortunate enough to watch a world class 50km race walk I consider myself lucky. The longest footrace in the Olympics never disappoints. This year, as I was photographing the race, I had numerous people that were not familiar with the race walk. They couldn't believe the drama that unfolded. Typically, 50km walkers bide their time knocking of the kilometers waiting to pounce. When an athlete makes their move varies, but often the real race doesn't unfold to as late as 40km. This year's race was no exception.
With the ever changing forecast, the walkers got lucky. At one point, rain was predicted. On any given day, winds kick up fiercely. However, today it was humid the temps were in the low to mid 70's when the race started.
Given the lack of drug-enhanced athletes in the race, I expected a sizeable pack to lead the way, but I was wrong.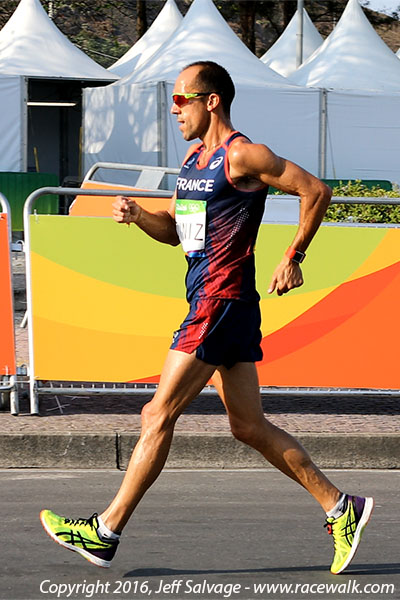 France's Yohannz Diniz had other plans - blasting out in for a 5km mark of 22:10.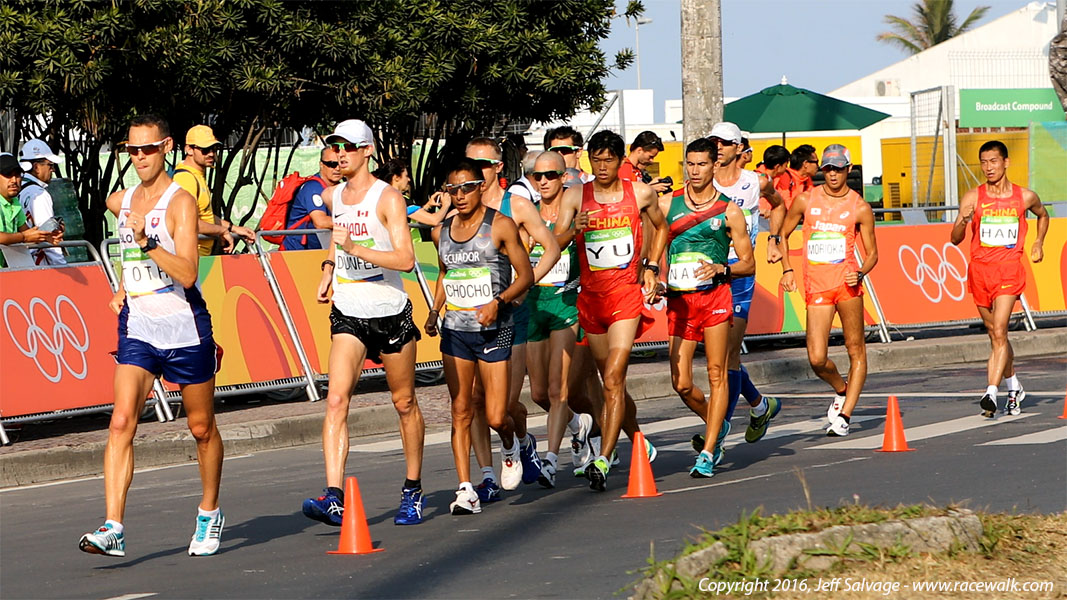 An all star cast, led by Slovakia's Matej Toth, persued coming thru 28 seconds back.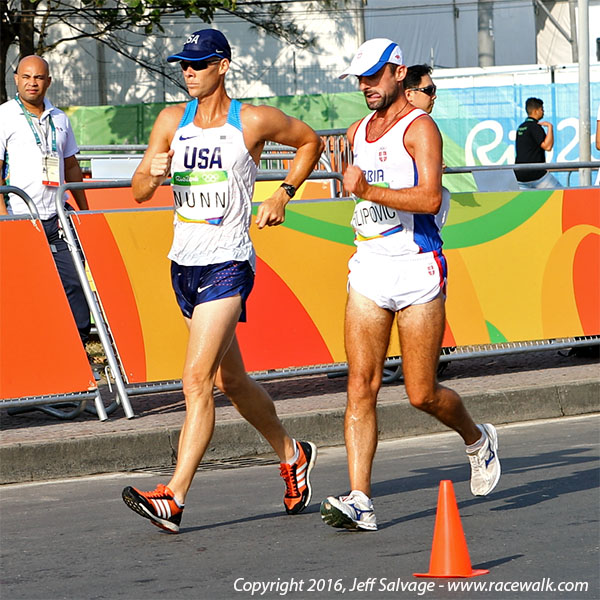 USA's sole 50km walker, John Nunn, took it out confidently coming thru in 24:03, right on his goal pace of 4 hours.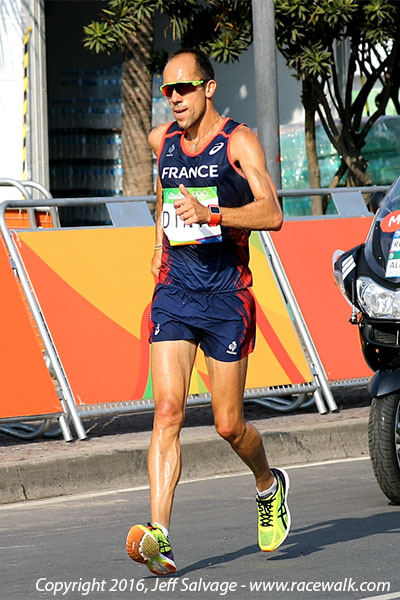 By 10km Diniz was walking strong, but no longer expanding his lead by much. Coming thru in 44:18, almost dead even splits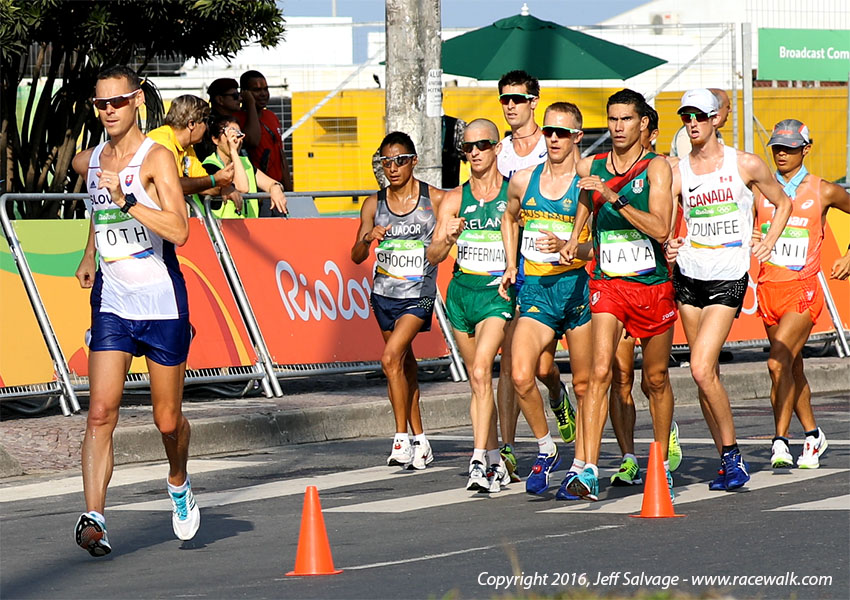 Toth, Heffernan, and Tallent, followed just 30 seconds back - as well as many more.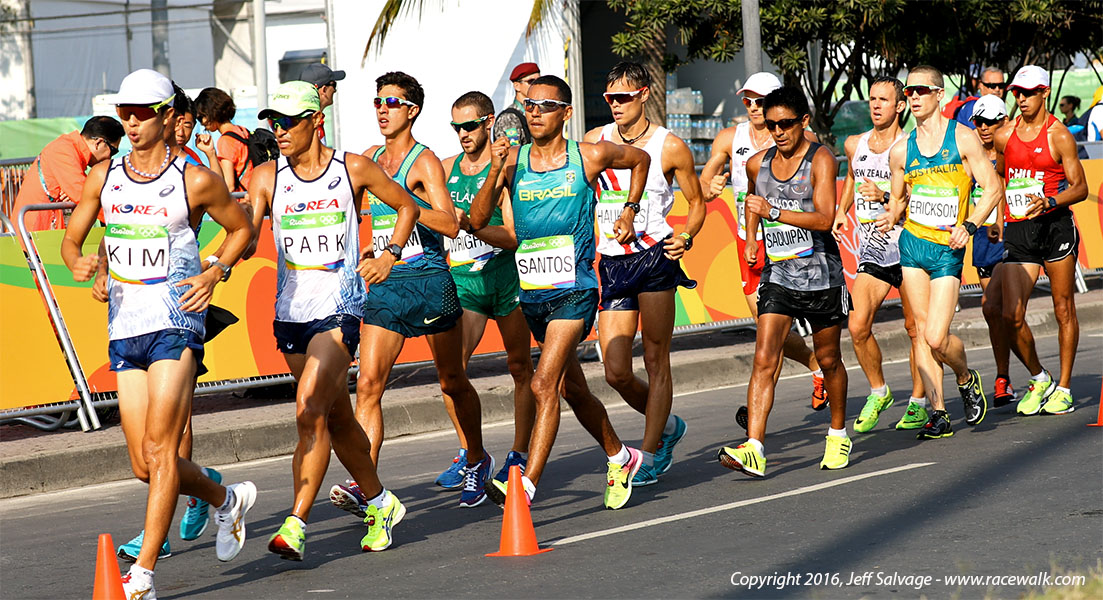 Many packs followed. All hoping to pick off those unable to sustain the pace.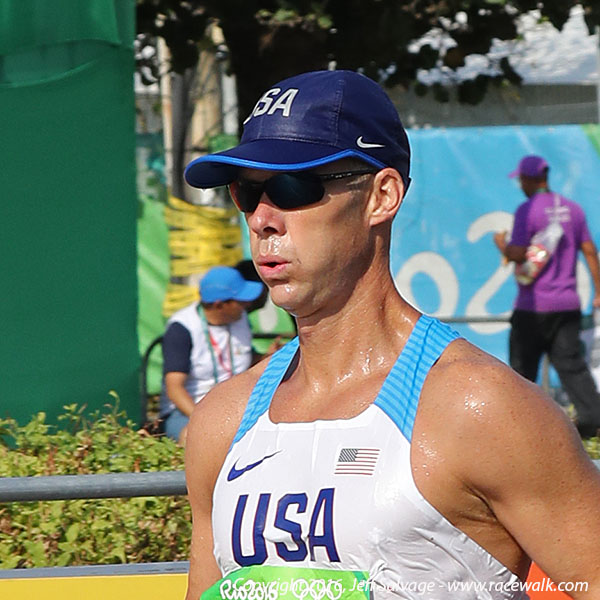 Nunn trying to relax, it's still along way to go.