Results
2016 Men's 50km U.S. Olympic Team Trials Race Walk 2/21/2016--The Road to Rio "Santee, CA" Page 3 of 6
Mid-race Positioning and Survival Take Priority.
It is now clear that there are only two potential qualifiers for Team USA. Nunn and Christie have been working together with nary a gap between them. No others in this race are even close to qualifying. Nunn's only stipulation for this race is that he must finish this OTT because his November 22, 2015 time of 4:03:40 was retroactively deemed to have met the Olympic Games qualifying standard when on November 26, 2015 IAAF revised the standard from 4:03:00 to 4:06:00. Nunn instead of missing qualifying by 40 seconds received an unexpected Thanksgiving gift with more than two minutes to spare.
Christie, on the other hand, missed the new OG standard by less than six minutes when he finished the November race, only his second 50K race ever, in 4:11:48. Racing back then, he was advised to ease off in the latter fourth of the race and not dip into his reserves. He should be recovered by this February event. Last November he had been on pace to miss the old OG by a couple of minutes and finish in about 4:05:00. The thinking was if you miss it by a couple, you might as well miss it by a dozen. Could Christie be successful in this February race and gain a coveted spot on Team USA?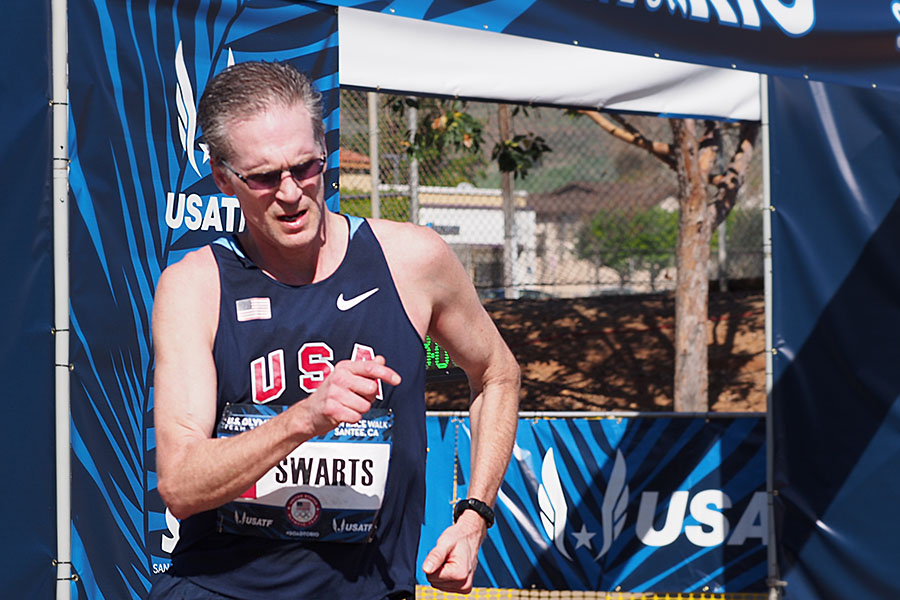 Dave Swarts is working hard.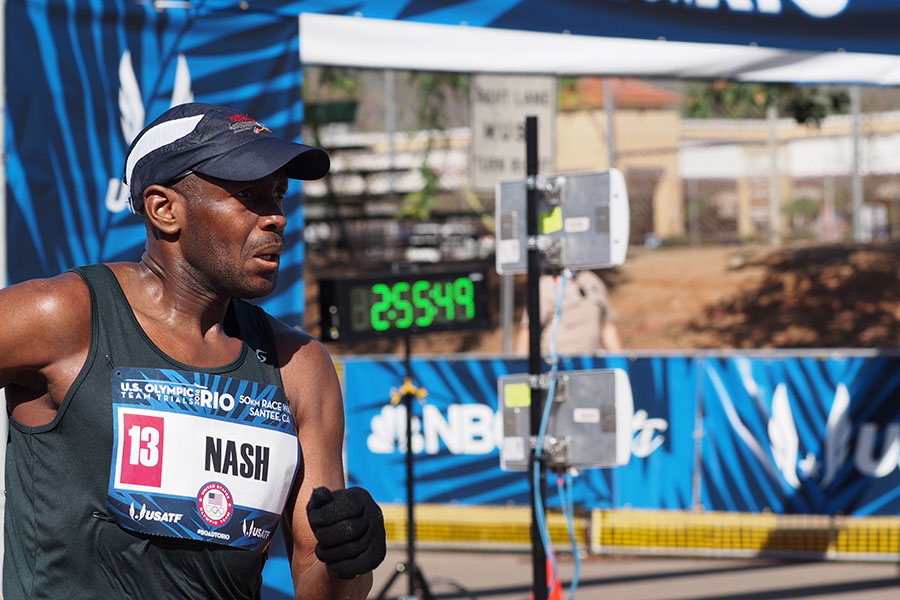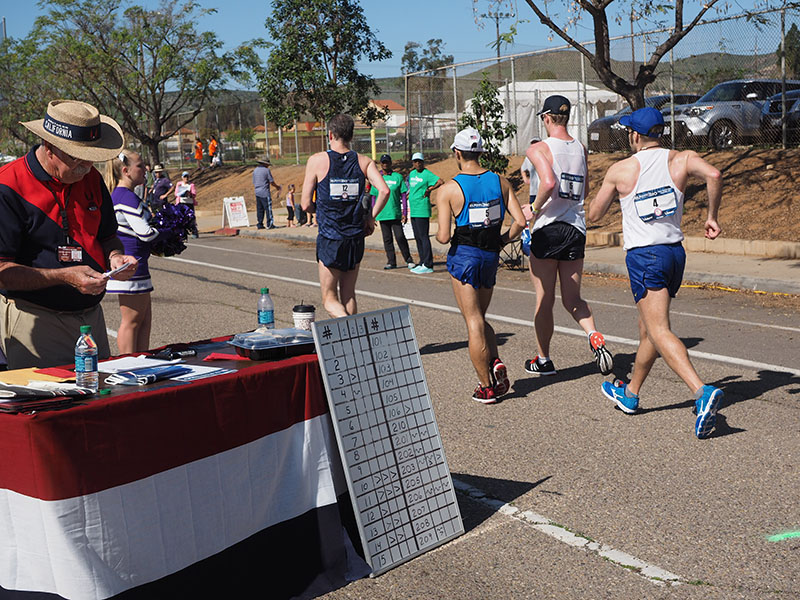 Infractions board shows DQs and those in jeopardy. Swarts (left), Forgues, Washburn and Mannozzi stream by.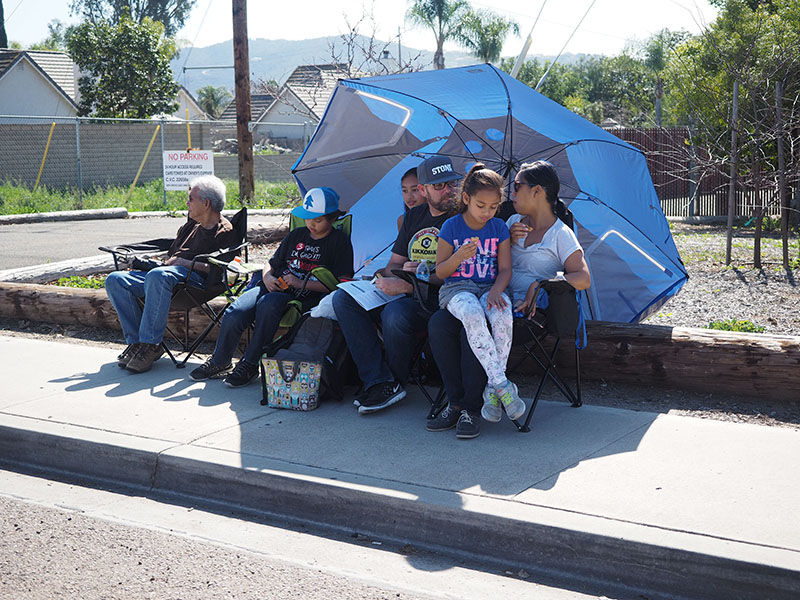 Spectators created their own shade as the 3:30 point of the race arrived.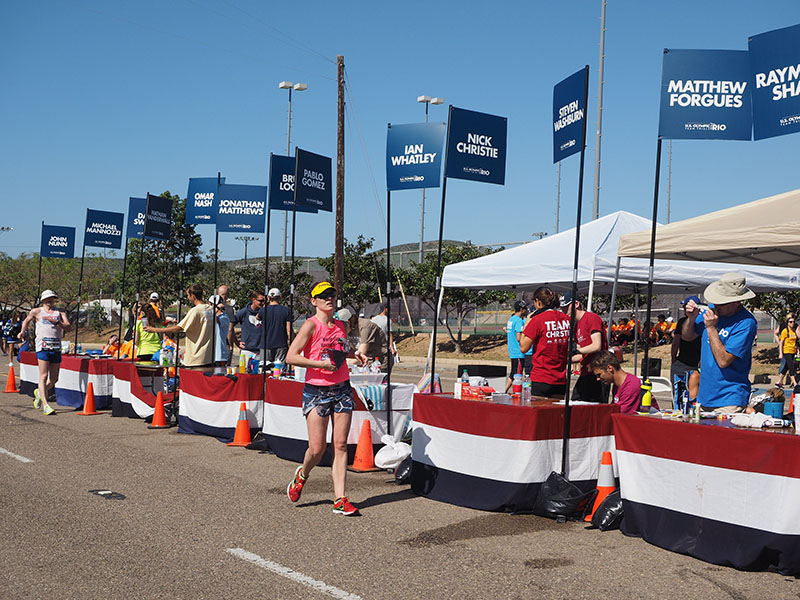 Aid stations are the key for performance in the second half, that is, after 40K.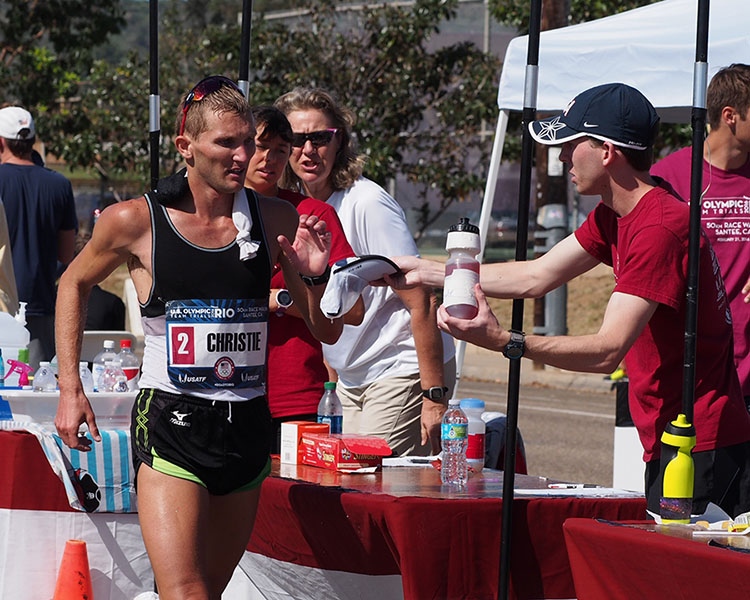 Christie, outbound on the course around 42 km, reaches for his bottle.
Christie then surprisingly comes to a complete stop before drinking.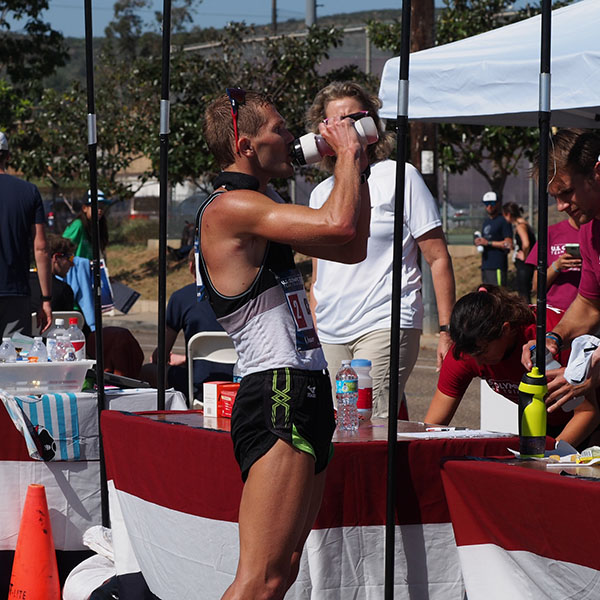 Christie takes moments to drink instead of moving. He is showing signs of fatigue.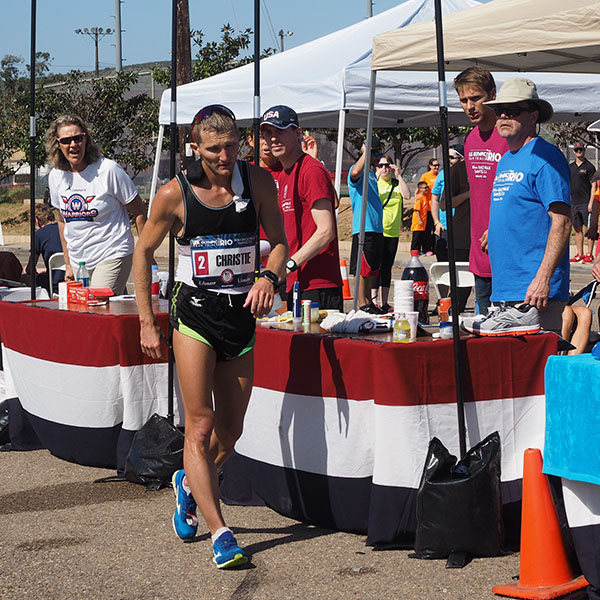 Christie finally continues. He is feeling the heat and exhaustion.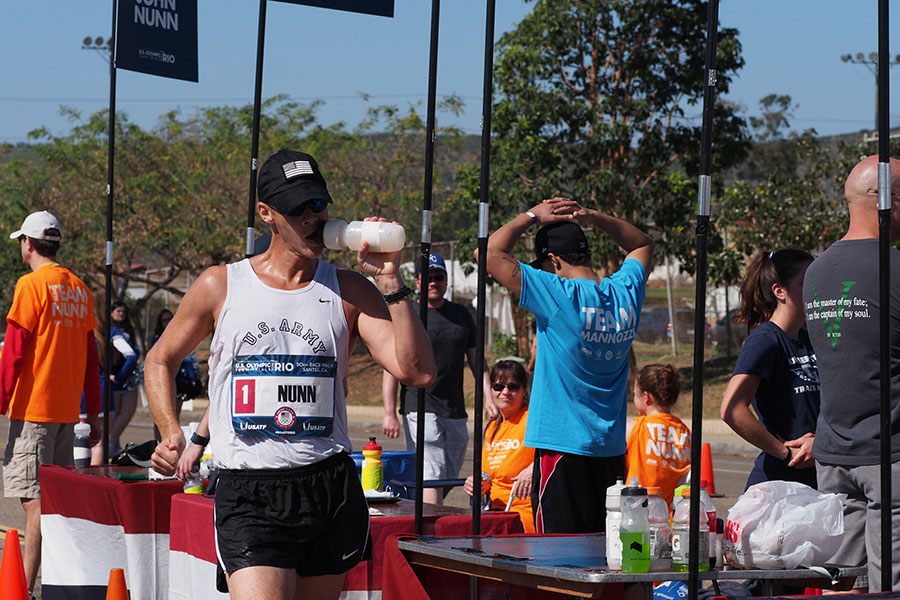 Nunn on the other hand, trailing by a over a minute, grabs his bottle and keeps on moving