Results
2014 Penn Relays Men's Race Walk - Photo Story
2014 - Men's Penn Relays Race Walks
The 2014 Men's Penn Relays race walk was shaping up to be one of the deepest fields in a long time, but unfortunately we had four scratches at the last minute. With heavy downpours the night before, we lucked out and had picture perfect weather for the start of the race. Sunny, cool, and with little wind, the small field hit the track hard. With three men under 45:00, the race was a success.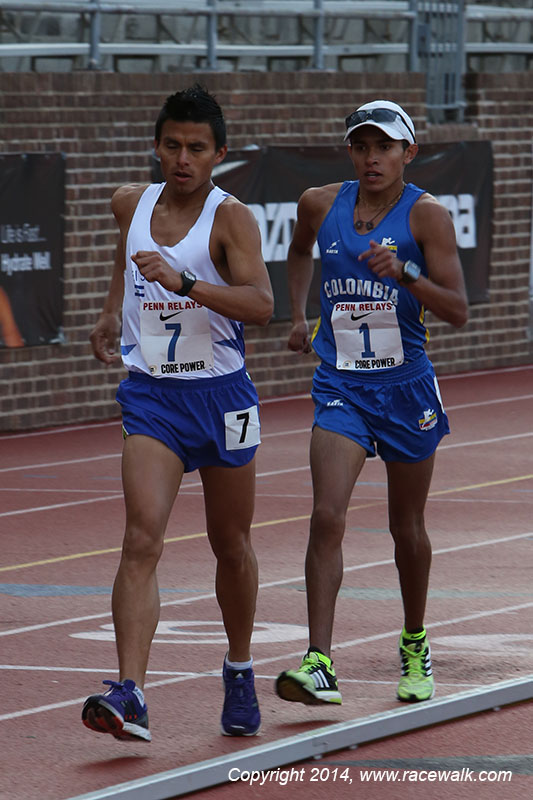 Emerson Hernandex and Kenny Perez duking it out early.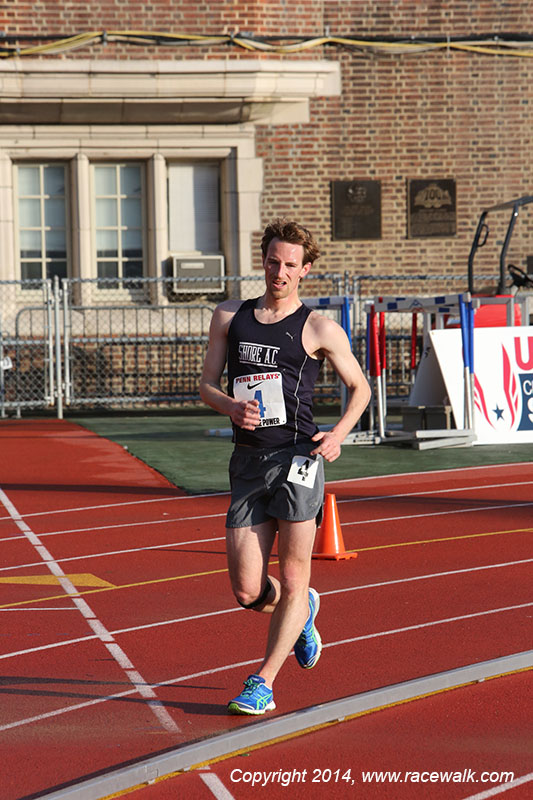 Rich Luettchau fell into third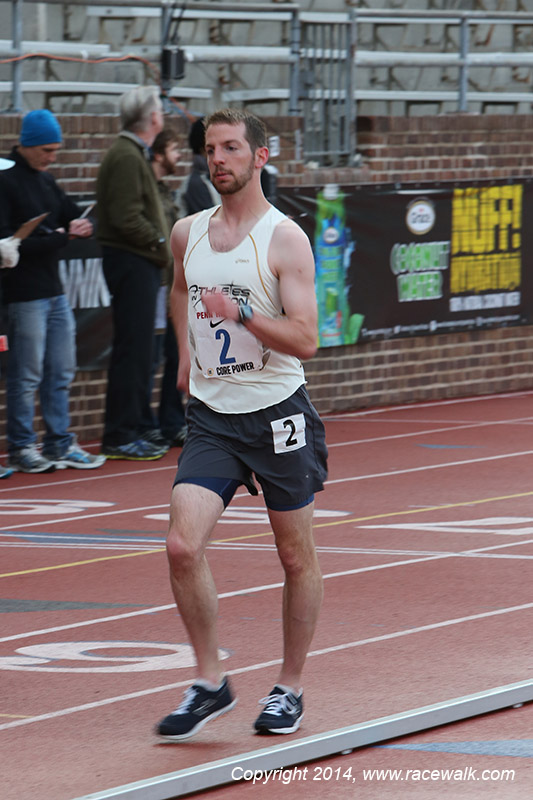 Joel Pfahler cruised behind Rich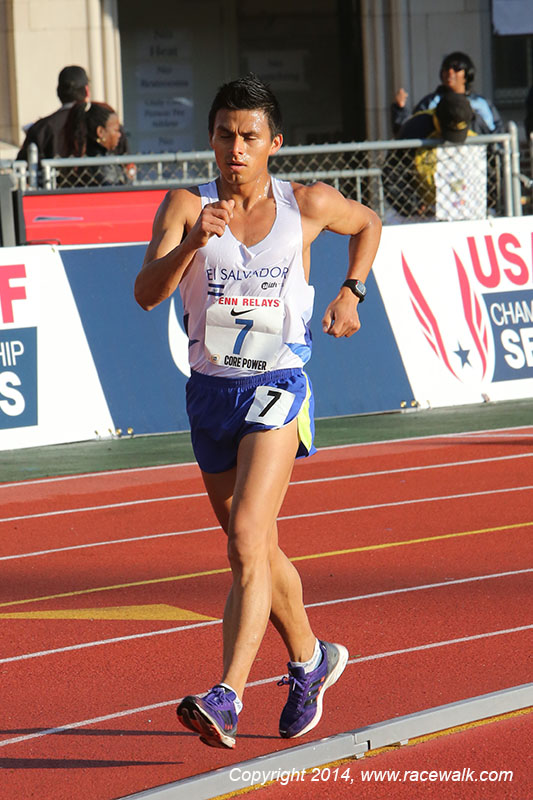 Emereson breaks away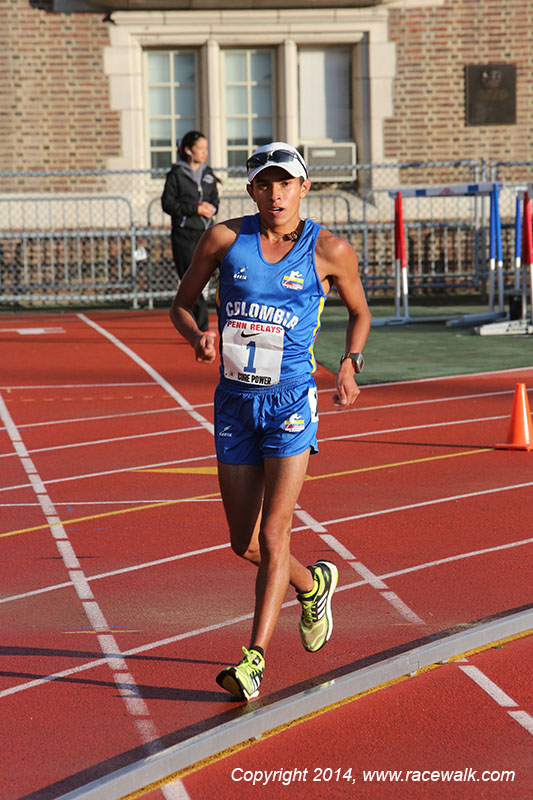 Perez keeps the pressure on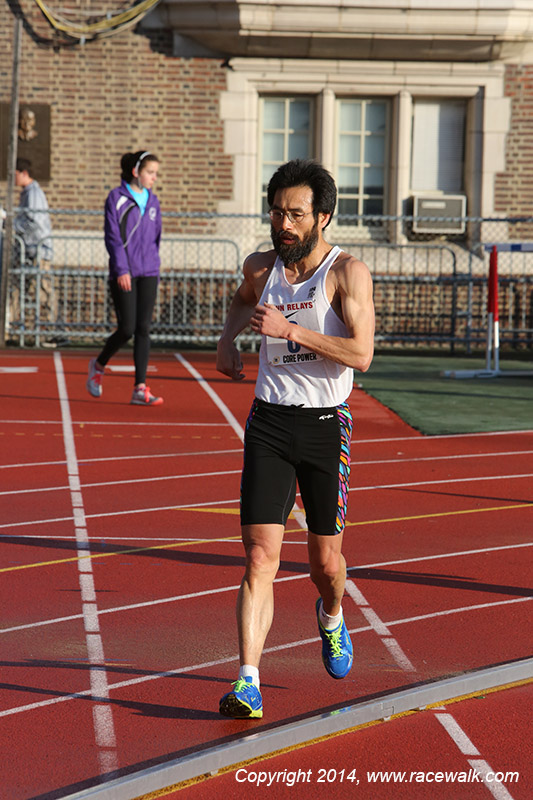 Jianping Xu came from Canada to claim the Masters title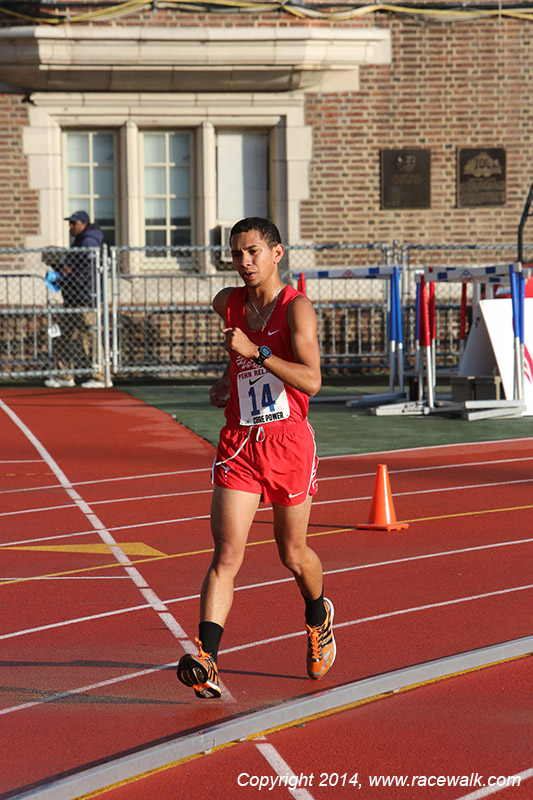 Obliterating the juniors was Jose Melendez of Puerto Rico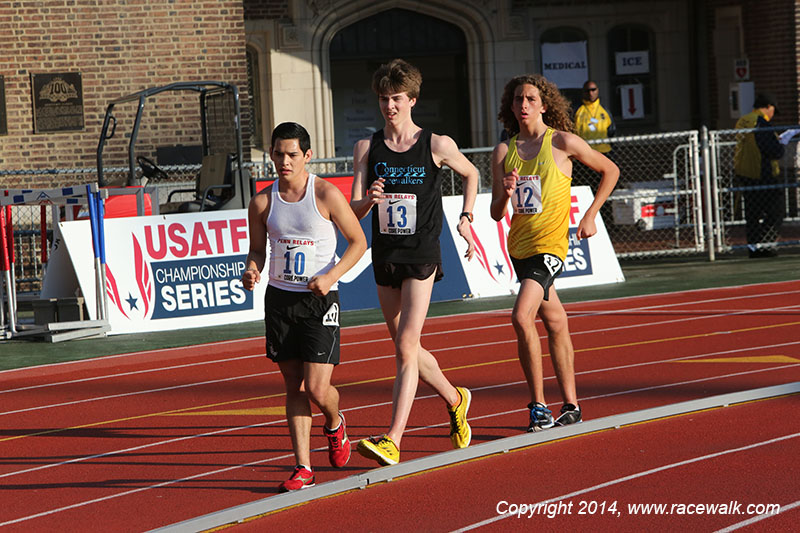 Juniors Geraldo Flores, Jonathan Lazar and Steve Berry working together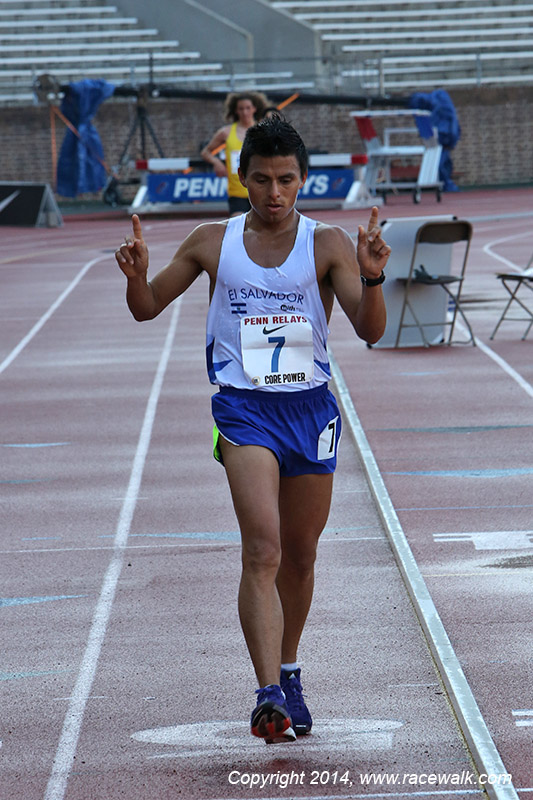 Winning easily in a time of 42:17:56 Hernadez crosses the line.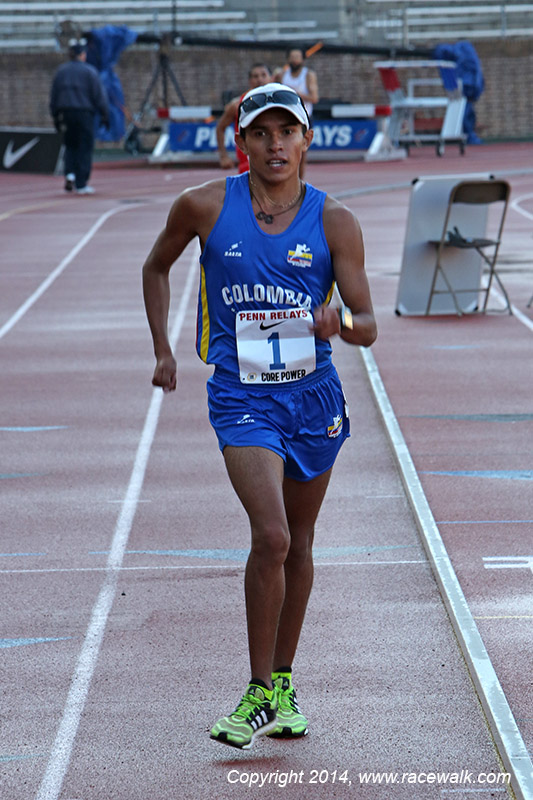 Claiming 2nd in 43:35:95 is Kenny Perez
Results
Masters Men's 10k Racewalk
Results
Junior Men's 10k Racewalk
Results
Check out the women's photo story